About Us
LabLogic Systems are a manufacturer of instrumentation and software to the Life Science, PET/Nuclear Medicine and Radiation Safety sectors. We specialise in the detection and measurement of radioactivity.
We have over 35 years experience and expertise in providing solutions within highly regulated environments.
Many of our solutions are the industry standard and can be found in over 50 countries around the world. Our customers range from 18 of the top 20 pharmaceutical companies to leading PET manufacturers and world-renowned universities.
What differentiates us from our competitors are five key values:
Focused Industry Specialists
We are focused industry specialists who aim to provide unrivalled experience and expertise within each sector we enter.
Customers can be confident that they are dealing with a reputable and established vendor that specialize in these niche markets.
Commitment to Quality
Our commitment to quality is evident in the multiple awards we have won. We have had ISO and Investor in People accreditation for over 20 years.
High Service Standards
We recognize that providing the product alone is only one side of the story; successful implementation and continued trouble-free use of the product requires a comprehensive set of services.
LabLogic pride ourselves on giving our customers nothing but the best service and support.
Innovation
At Lablogic we are innovators who are constantly trying to improve and develop our products in response to our customer needs.
User groups and regular customer feedback gives us a unique insight.
Recently significant investments have been made into the R&D team and a production facility alongside the likes of Boeing and Rolls Royce at the advanced manufacturing park, Sheffield.
Customers for Life
We aim to build a relationship with each customer that lasts a lifetime.
We want to build a long term mutually beneficial relationship with our customers, helping achieve their short, medium and long term goals.
LabLogic have sold to over 50 countries worldwide and to a variety of different customers including 18 of the top 20 pharmaceutical companies.
The LabLogic Group
LabLogic Systems are part of a wider group which include:

LabLogic Systems Limited
The UK branch of LabLogic Systems.

LabLogic Systems Inc.
The US branch of LabLogic Systems, formally IN/US.

A supplier of radiation detection equipment to medical physics, nuclear medicine, security and industrial sectors.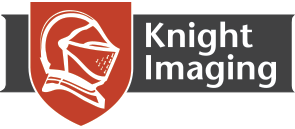 A UK based manufacturer and supplier of medical furniture.