Get a complete LSC package at an incomplete price
9 February 2010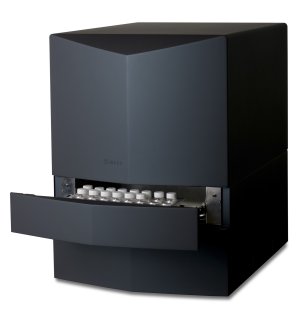 LabLogic Systems is giving life science researchers and radiation protection professionals the opportunity to update their facilities for liquid scintillation counting (at the bench or further afield) for much less than the usual cost.
Until the 5th April 2010 anyone investing in the state-of-the-art 300 SL benchtop liquid scintillation counter can get a portable Triathler LSC counter at half price - and a consumables start-up package for both instruments free of charge.
The 300 SL is the first counter to take advantage of TDCR (Triple to Double Coincidence Ratio) technology, which means that there is no need for a gamma source to calculate counting efficiency. Control is via a PC using the popular MikroWin 2000 software, so protocols are easily set up and edited for multiple users and results can be exported to Excel.
Compatible with 20ml and 7ml mini scintillation vials as standard, the 300 SL can count up to four isotopes simultaneously for multiple labels. It has a compact footprint of just 52cm x 63cm and a gross weight of 120kg.
As well as having its own LSC function, the 'go-anywhere' Triathler can complement the 300 SL with two optional features - gamma counting and luminescence. A robust, single-well counter with simple one-button operation, it is compact and light enough to be taken from lab to lab or into the field for on-site measurements and can accommodate all vial sizes from Eppendorf tubes up to 20 ml.
Please contact Huw Loaring
LabLogic Systems Limited
3 Melbourne Avenue
Sheffield
S10 2QJ
Telephone +44 (0)114 266 7267
Fax +44 (0)114 266 3944