How can PETra help you maintain your batch records for PET radiopharmaceuticals in an efficient and compliant manner?
19 May 2011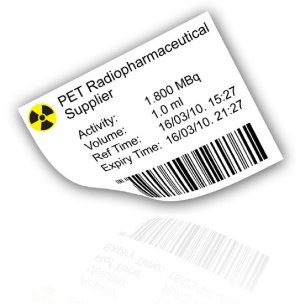 According to the guidelines set out by the FDA, a PET radiopharmaceutical producer must maintain complete and detailed written documentation for each product covering methods used, QC tests performed and acceptance criteria - these documents are referred to as the master production and control records.
For every product batch the producer must maintain batch records, recording and documenting every production and QC process, and comparing results of these processes and tests against the documented acceptance criteria for the product. Any process deviations MUST also be recorded. Each batch record should include full details of the analyst, time and date for every procedure.
A producer should also maintain detailed standard operating procedures (SOPs) regarding each production or QC process, and these SOPs can be referred to in master production and control records.
Furthermore, there should be full traceability of all raw materials used in production and documented controls to demonstrate that raw materials are of sufficient quality, and maintained in adequate stock levels.
The requirements of the forthcoming FDA CFR part 212 regulations, and the amendments to USP 823 are far-reaching and include many more requirements for PET radiopharmaceutical producers.
Maintaining and adhering to all of the above in an efficient and compliant manner may seem like too much to ask for. However, by adopting PETra as your complete process management solution system you could be on your way to achieving this by 12th December 2011.
In addition to the above, PETra also offers the following :
Electronic record storage - all records are legible and stored to prevent deterioration or loss, and readily available for review by QP and FDA employees.
Record retention period - electronic records can be stored perpetually
Audit trail to record process deviations
Electronic signatures
Assignment of responsibility and frequency for cleaning and maintenance of equipment
Equipment maintenance and calibration
Performance trending for instrumentation - enables users to take preventative action and minimise the downtime
Maintenance of staff training records
Full SOP management
Jacek Koziorowski, chief radiochemist:
'LabLogic's knowledge of PET shines through the company; they had a better understanding of the process and the regulatory requirements than any other supplier we spoke to. PETra has given us everything we need, from Alpha to Omega - and in a cGMP-compliant way'
Mona Yrvehed, head of production:
'PETra has a straightforward user interface and is easy to operate, with all the functions we need. The company clearly understands PET and its people communicate very well.'
David Drennan, engineer:
'LabLogic is customer-focused and responsive. PETra is intuitive and easy to understand and it connects and communicates with all our equipment, which is absolutely vital of course.'
LabLogic will be at this year's SNM meeting in San Antonio, TX (June 4-8) at booth number 3074, as well as the XII Turku PET symposium (May 28-31). We would welcome the opportunity to discuss your requirements and PETra further. At the moment, we have a limited number of slots available so please contact Elvir Zahirovic in advance to arrange your time slot and avoid disappointment.