Keeping it flowing...
18 February 2014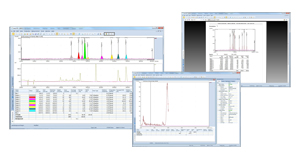 PerkinElmer's decision to discontinue their Flow Scintillation Analysers has put the spotlight firmly on the LabLogic B-RAM 5, which is an ideal replacement for the soon to be obsolete PerkinElmer units. Indeed, having supplied software for many years to PerkinElmer for use in their Flow Scintillation Analysers, LabLogic is well placed to offer support to users who wish to either continue operating their existing equipment or upgrade to a new system.
Users who are looking to replace their current systems will find the B-RAM 5 a perfect fit for their needs. It offers superb sensitivity and peak definition along with a range of features including USB data transfer, improved coincidence circuitry and chemiluminescence subtraction, external leak sensors, diagnostic LED's and add-on options such as built-in Stop Flow and Active Counting Mode.
The B-RAM 5 fully supports fast LC/UPLC techniques, offering sub-second update times and featuring optimised fittings and dead volumes to retain peak shape and separation characteristics. In addition the new style flow cell with less dead volume helps reduce peak broadening and maintains peak integrity.
Driven by Laura, the industry standard radiochromatography software system developed by LabLogic, the B-RAM 5 will meet whatever challenge your analysis presents.
If you are not quite ready to upgrade, but require support for your existing system instead then LabLogic can provide a solution. For further information contact Keith Hall on +44 (0)114 266 7267 or e-mail khall@lablogic.com