The Tracerco PED receives some unexpected exposure
20 May 2014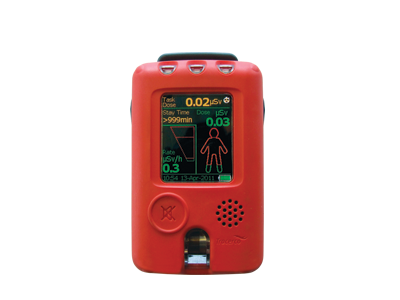 The Tracerco PED is not usually seen as a 'must-have' accessory for anyone setting out on a fishing trip. However, for one famous angler it was the first and most important item to go in his tackle basket.
Jeremy Wade, star of the TV show River Monsters, needed a reliable personal dosimeter for a recent adventure in Ukraine. On a mission to try and catch a Wels Catfish in the area around Chernobyl - site of possibly the world's worst nuclear accident - concerns about contamination levels in the area prompted Jeremy and his team to consult several radiation experts prior to their visit. They were given strict instructions about the levels of exposure that they could be subjected to and told to limit their time in the region to a maximum of five consecutive days. They chose to use Tracerco PEDs to ensure they did not exceed their strict limits.
The devices certainly proved their worth, being activated on numerous occasions as the radiation reached dangerously high levels around the cooling channels close to the damaged nuclear reactor where Jeremy sought to catch the elusive catfish. Indeed, the PED enjoyed star billing throughout and none more so than during the climax of the show, when it reacted dramatically as Jeremy landed the Wels Catfish.
Designed to deliver exceptional performance even in the most challenging environments, the Tracerco PED usually does its work quite discreetly. However, its faultless performance on a show that was aired to more than 70 countries worldwide can only have enhanced its undoubted qualities as a device which can satisfy the requirements of radiation specialists and novice users alike.