PET laboratory products that deliver
5 November 2014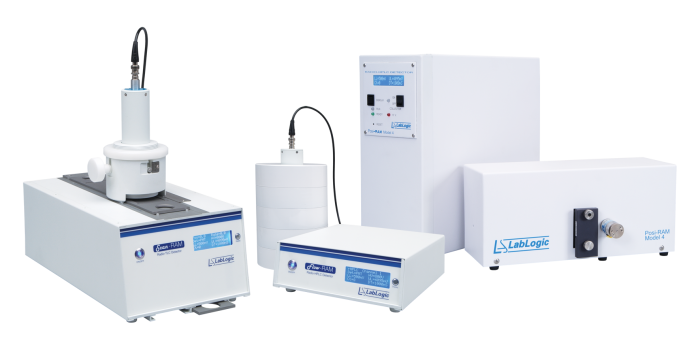 LabLogic's range of specialist radio-TLC and radio-HPLC instruments are in use in clinical and preclinical facilities throughout the world. Designed to be used in isolation or as part of a wider network, they are driven by bespoke Laura for PET software which not only controls the instruments individually but can also link to and control other equipment used in quality control during the production of radiopharmaceuticals.
One facility which is using a number of instruments produced by LabLogic is the Memorial Sloan Kettering Cancer Center. It is one of the largest cancer hospitals in the world and focuses on treating patients with advanced modalities and developing novel treatments. Its Radiochemistry and Imaging Sciences Service (RISS, 12 Faculty) in the Department of Radiology is dedicated to developing novel radiolabelled probes of diagnostic and therapeutic applications.
Dr Kishore Nagavara, whose expertise is within development and production of PET agents for clincial studies, has worked closely with LabLogic and knows the product range well. 'In the past two years, we have acquired three Scan-RAM's, two Flow-RAM's and one Posi-RAM for preclinical research and development. The reason for choosing the Scan-RAM's was obviously the flexibility afforded by the system. The Posi-RAM is one of the most sensitive Positron Detectors available in the market and we have been using it specifically for metabolite analysis.'
'The main advantage of LabLogic PET equipment is the ability to use them independently of other instruments (e.g. HPLC) and also to use the software to control other instruments.'
Undoubtedly satisfied with the performance of the instruments, Dr Nagavara is equally pleased with the level of service provided by Lablogic's technical team. 'The post installation support has been very good. Our technical issues were resolved with utmost urgency in a highly professional manner.'
For more information about LabLogic's radio-TLC and radio-HPLC instruments and Laura for PET radiochromatography software please contact Elvir Zahirovic.