Sense-ational Offer
4 August 2015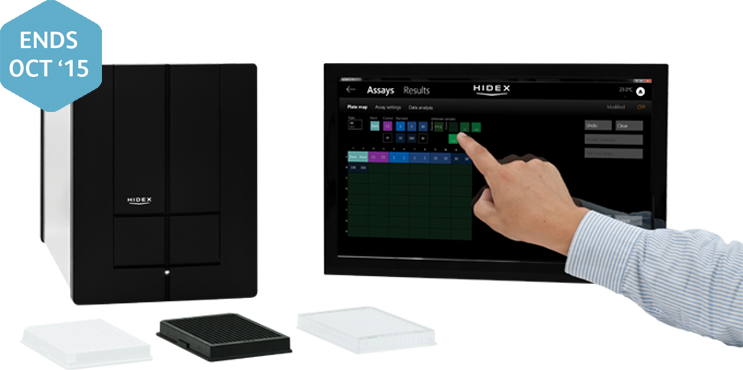 If you use microplate readers, then listen up. We have a sensational offer on a high performance multi-mode plate reader that is guaranteed to make your lab more productive.
The Hidex Sense is not your ordinary, everyday, run of the mill Microplate Reader. Smaller than a desktop PCthe instrument is capable of up to 13 different technologies including fluorescence, absorbance, luminescence and even liquid scintillation counting.
With a built in spectrograph, an extensive filter storage system and a touchscreen user interface that makes all the difference, you will wonder what you ever did without it.
If you have never seen the Sense in action, check out our online demonstration for a sneak preview, alternatively book an appointment for a free no obligation demonstration.