Automate your assays with ease
17 November 2015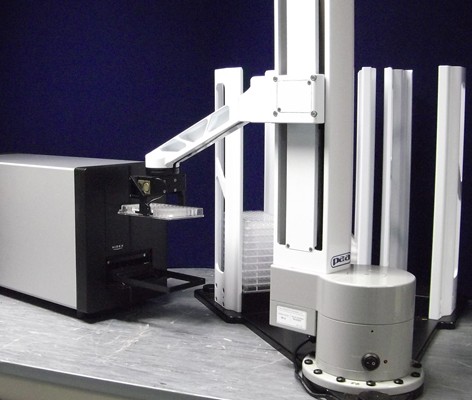 Besides all common non-radiometric detection technologies, the Hidex Sense can uniquely perform Liquid Scintillation Counting assays - combine this with the PAA BiNEDx robotic loader and you save your laboratory time and money.
The Sense's capabilities are already well documented. Its full-wavelength selection system and comprehensive assay library ensure readiness for all labels and applications, current and future. Its whole well-area bottom read and autofocus are the key to cell based fluorescent assays, and with 1536-well capability, the Sense is designed for ultimate performance.
Using the BiNEDx robot the Sense's capabilities are increased. Driven by Harmony, the easy-to-use touch screen interface, the system provides full error handling and barcode tracking to ensure reliable results. The operator simply loads the plates, initiates the sequence and the system does the rest. Higher throughput is achieved, saving your laboratory both time and money.
Applications include:
Kinase assays
Cell based assays
GPCR assays
Reporter gene assays
Protein quantification
Enzyme activity