BC Cancer Agency Invests in PETra
24 February 2016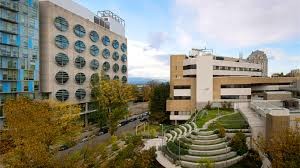 The BC Cancer Agency, which provides a comprehensive cancer control program for the people of British Columbia (pop. 4.7M) in partnership with regional health authorities, has chosen to invest in LabLogic's PETra PET LIMS software for its PET Cyclotron/Radiopharmacy facility in Vancouver, Canada.
Originally established in 1938, the BC Cancer Agency now operates six regional cancer centres providing assessment and diagnostic services, chemotherapy, radiation therapy, and supportive care. It also works in partnership with provincial communities to provide a network of chemotherapy clinics closer to patients' homes.
PETra is LabLogic's leading LIMS software, developed specifically for PET production. It is a proven solution for improving efficiency and compliance, and has been implemented by leading PET radiopharmaceutical manufacturers around the world. PETra is a modular system and can be configured to suit various requirements from just batch record management to the full solution.
Colin Alden, Technical Manager at the BC Cancer Agency said "Quite frankly, of the information systems we evaluated, we felt that LabLogic's PETra provided the most complete and comprehensive PET-specific system right out of the box while still enabling detailed customization to suit our facility's specific needs. We are very happy with the system's ability to interface with equipment during specific individual processes, to store quality documentation, and to monitor all supply inventory. We are also very appreciative of LabLogic's ability to provide comprehensive validation services. This is especially important to us for operating within regulatory compliance."
Elvir Zahirovic, PET Product specialist at LabLogic Systems said "We are delighted BC Cancer Agency chose to partner with LabLogic and implement PETra. They will now receive total commitment from our deployment team including PET application specialists, validation experts and software developers to ensure this investment is maximised."
LabLogic will also supply a full range of supporting services including installation, training and validation.