Taking liquid scintillation counting to a new level
3 February 2016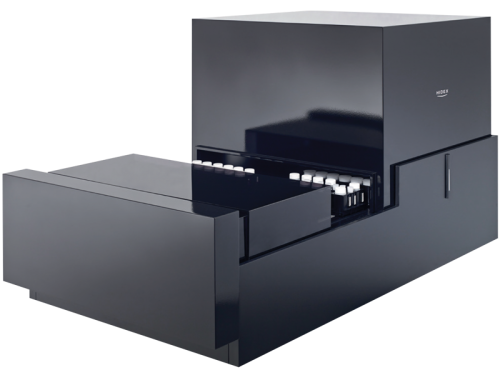 Designed to meet the needs of laboratories processing large quantities of samples, the new Hidex 600 SL is a high throughput automatic TDCR liquid scintillation counter which allows samples to be loaded and left queuing.

The Hidex 600 SL uses the robust and convenient triple to double coincidence ratio TDCR counting from the successful 300 SL series coupled with the added sample capacity of over 500 small vials (or 210 large vials) to process samples at a rate which will satisfy even the most demanding production schedule.

The instrument's software allows the user to easily select methods and apply them to a sample using a simple ID or barcode number. The samples are then loaded in racks and as they automatically pass through the system the instrument scans the identification label on the vial and applies the required method accordingly.

The Hidex 600 SL is available with all the options of the standard Hidex counter, such as powerful alpha/beta separation, low level PMT detectors, cooling unit, and external Eu-152 standard.

For further information please contact Scott Baker in the UK or Ashvin Boodhun in the US.