Servicing Scandinavia and the Baltic Region
9 August 2016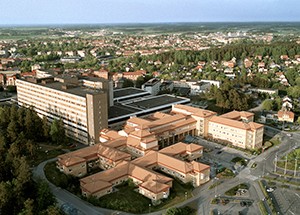 LabLogic has recently been establishing a significant client base in Scandinavia and the Baltic Region. Projects, involving installation of a full range of QC instrumentation for analysis of multiple PET products have recently been completed in Kuopio, Finland, in Linköping, Sweden and now in Tallinn, Estonia.

In particular, each project has involved installation and qualification of the LabLogic-manufactured instruments, Scan-RAM for radio-TLC and Flow-RAM for radio-HPLC, with control and data acquisition of these and other instruments being achieved using LabLogic's well-established Laura software. This is the company's leading radiochromatography software package that provides single point control, like no other.

Significantly, the project in Linköping, Sweden (pictured above right) also included the installation of LabLogic's well-known, leading PET LIMS software PETra, which is fast becoming the industry standard for PET manufacturers wishing to monitor and report on their PET production in a GxP-compliant manner. Each project has also involved extensive user training in the use and application of the PET QC equipment and LabLogic software.

Jacek Koziorowski, chief radio-pharmacist at the newly-built radiopharmacy at the Linköping University Hospital said, "We are extremely excited about having the PET QC equipment and especially the PETra LIMS system installed here in the hospital radiopharmacy. This will be the second time in my career that LabLogic has helped me establish a PET LIMS system. PETra has proven itself to be the go-to system for any PET establishment wishing to operate in a GxP compliant manner, in this highly regulated industry. PETra's ability to produce concise, accurate, traceable Batch Records is a testament to the effort applied in the design and application of the software by LabLogic. LabLogic have the people with experience and knowledge of the whole PET manufacturing process, not just QC, which is essential for a company in their position".

Ian Oxley, newly-appointed project manager and PET Specialist at LabLogic commented, "These projects demonstrate LabLogic's continuing ability to help our clients worldwide to achieve their aims for PET LIMS systems and PET QC equipment. We are excited about our current successes and about the pipeline of work in these areas over the coming months and years."