Wilma shows its versatility
12 August 2016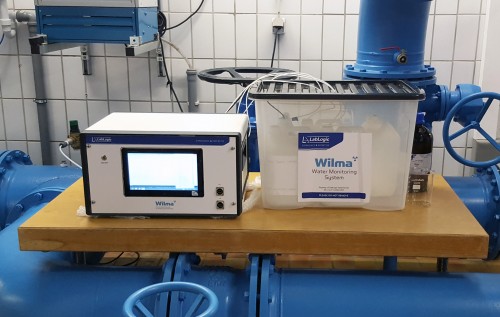 LabLogic's versatile and innovative water monitoring system, Wilma, is finding its feet on an international scale following close collaborations between the company and network of distributors in recent months. The system combines novel sample acquisition and highly-sensitive liquid scintillation counting modules to determine the presence of radioactivity in small (ml) water samples.

In June, working with water radioactivity specialists FCI-Frenzel, a demonstration Wilma system (above right) spent two weeks at a water treatment works in Western Germany analysing drinking water samples uninterrupted on a five-hour count measurement cycle. The results of the study will be published in the Autumn.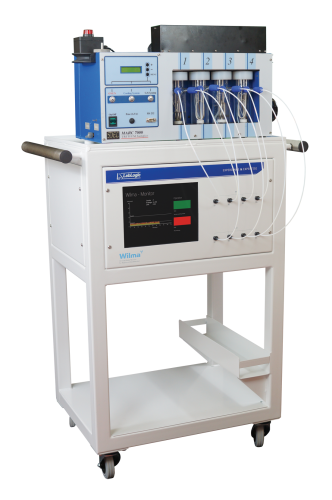 Wilma's sample handling and counting flexibility has been demonstrated most recently through interfacing with a tritium air sampler/bubbler system in order to undertake low-level measurements of tritium in air samples in order to support civil nuclear decommissioning programmes. Four compact, trolley-based Wilma systems with integrated bubblers (below right) have been installed in Italy at the former Garigliano Nuclear Power Plant through a project with Italian distributors RadTech srL. The systems will begin full operation, providing weekly tritium concentration measurements, in September following a staff training course provided by LabLogic's nuclear product specialists.

Closer to home, the Wilma platform is seeing continual research and development in the UK through existing programmes to develop the system for remote groundwater monitoring and analysis with Sellafield Ltd. and to support waste repository monitoring through a collaboration with the National Physical Laboratory.