New fast throughput LSC
23 September 2016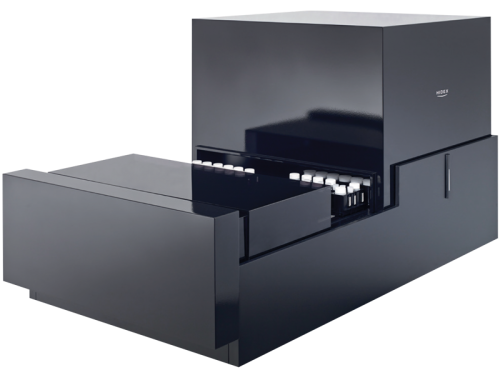 The new 600 SL is already meeting the needs of labs across a whole range of sectors, from government to pharmaceuticals and contract research organisations. Indeed, since its launch earlier this year 600 SL's have been installed at a number of companies including the National Institute of Health, Bristol Meyers Squibb and Smithers Viscient.

So what does the 600 SL offer that makes it an excellent acquisition for the lab? Well, the Hidex 600 SL uses the same robust and unique triple-to-double coincidence ratio (TDCR) counting technology from the successful 300 SL series. Coupled with added sample capacity for up to 500 small vials, the 600 SL can process samples at a rate which will satisfy even the most demanding laboratories.

In addition the instrument's powerful MikroWin software allows the user to work with an unlimited number of method files and data files. Methods are barcode identified for automatic processing and data files are automatically exported in Excel®, csv or text for integration into LIMS.

Finally, not only is it functional, but its sleek design makes it very pleasing on the eye and fits the image of the modern lab.

If you would like to know more about the benefits of installing a 600 SL in your lab then please contact our office.