Slimming down liquid scintillation
26 September 2016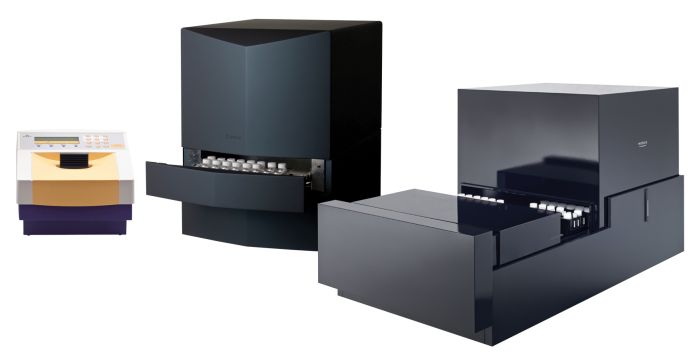 Many research departments are facing the prospect of replacing an old generation of liquid scintillation counters. These counters have been bought in the heyday of open source work, where high throughputs were key. Now these large, cumbersome machines need to be replaced, and there is an opportunity to free up valuable lab space in the process.

Thankfully LabLogic can offer you a modern solution that will help free up your bench space and help reduce the number of sealed sources in your labs.

Triathler
A portable single vial counter for groups with very little LSC, the Triathler has been around since the early 90's and has sold in its thousands.

300 SL
A modern compact LSC with no internal radioactive source, and a capacity ideal for most research groups.

600 SL
A compact LSC with no internal radioactive source with high throughput for groups who deal with large numbers of samples.

Many universities are designating equipment like this as a central resource, which is a great way to pool grants for new equipment. With a service contract in place, the responsibility for repair can lie outside any of the individual groups, which can avoid hassle if any repairs are required.