Sense-ational end of year offer!
8 November 2016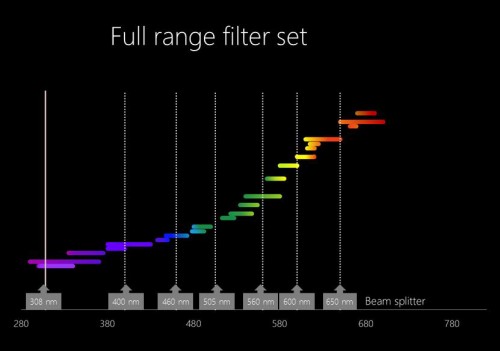 You may be interested to know that we currently have a very special offer on this instrument. For a limited time we will supply a FREE full range supplementary filter set with any Sense multi-technology microplate reader purchase.

This set provides the 'sensitivity and speed of filters with the flexibility of a monochromator' and has the following unique features:
An incredible 22 filters will be supplied, all of which have the ability to be used for excitation or emission.
The instrument has capacity for up to 32 filters, eliminating the cumbersome, limited and inflexible filter slides used by other readers.
Thanks to the instrument's intuitive touchscreen software you can change a filter choice with the touch of a button. There are therefore no requirements for manual handling and optimising your assays and switching between filters has never been easier.
If you haven't seen the Sense in action before, please watch our short on-line demonstration.

For an on-site demonstration and pricing please contact Anna Groom.