Wilma enjoys some well deserved publicity
7 November 2016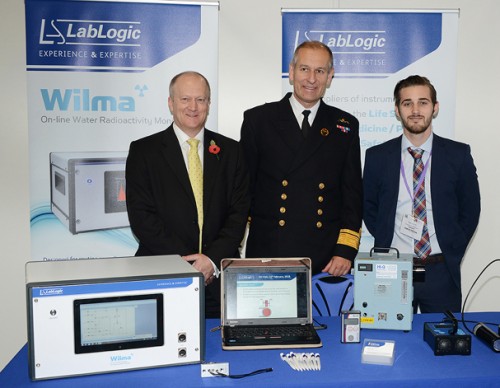 Wilma was the name that was on everyone's lips at the recent Nuclear Decommissioning Authority's Supply Chain event in Manchester.
The system featured in their new brochure for decommissioning R & D projects which prompted delegates - and some of the event's keynote speakers, including John Clarke, the NDA's Chief Executive (far left of picture) - to take a closer look at the LabLogic stand where Wilma was being displayed.
Aimed at improving the opportunities for companies both large and small to participate in the decommissioning process, the NDA's supply chain event was also the largest to date, featuring over 300 exhibition stands and attracting well over 1,500 visitors.