See us at the 62nd Annual RRMC in Honolulu, Hawaii
3 February 2017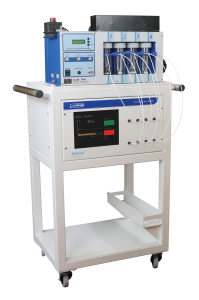 LabLogic will be exhibiting on booth #16 at the 62nd Annual Radiobioassay and Radiochemical Measurements Conference in Honolulu, Hawaii, from the 6th to 10th February 2017.
Wilma, our fully automated, on-line water monitoring system for the detection of radioactivity will be on show at the event. It utilises a novel approach to streamline the time consuming process of sample collection and preparation traditionally required for detecting alpha and beta contamination in water via liquid scintillation counting. Wilma has also been integrated with an SDEC Bubbler system to make air sampling even easier.
Wilma is ideal for simplfying a range of applications which require routine sampling, including ground water contamination monitoring, monitoring tritium levels in cooling water, and quasi real-time monitoring of drinking water.
Katie Scholefield will be presenting at the event, highlighting the latest updates on Wilma following recent trials in the civil nuclear and environmental monitoring sectors.
For further information about the Wilma system please contact our office or visit booth #16 at the RRMC event.