The Hidex Sense with automated stacker - helping both you and your lab achieve more
1 February 2017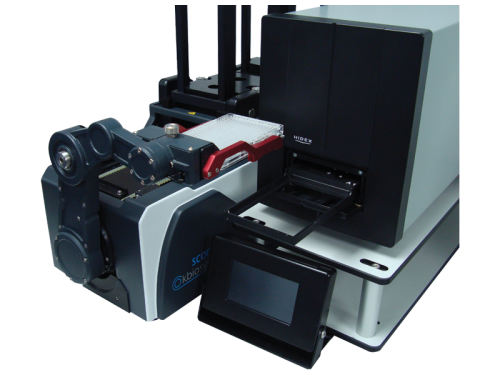 LabLogic and Hidex will be demonstrating the Sense muti-technology microplate reader and automated stacker at the forthcoming SLAS 2017 International Conference and Exhibition in Washington DC, 6th - 8th February 2017. The flagship annual conference from SLAS, the Society for Laboratory Automation and Screening, this event aims to bring together thousands of the world's leading scientists, researchers, engineers and business leaders working in life sciences technology and discovery.
The Sense, a compact, state-of-the-art, multi-technology microplate reader provides a powerful and flexible platform for performing any kind of assay without limitations. Now integrated with a stacker to facilitate high throughput, it is the ideal replacement for the discontinued Topcount, making it the only instrument on the market capable of LSC and all non-isotopic techniques all contained on one extremely compact platform.

For further information about the Hidex Sense and stacker combination please contact our office or visit booth #1726 at SLAS to see the system demonstrated.