Gas Control for the Hidex Sense Microplate Reader
27 September 2017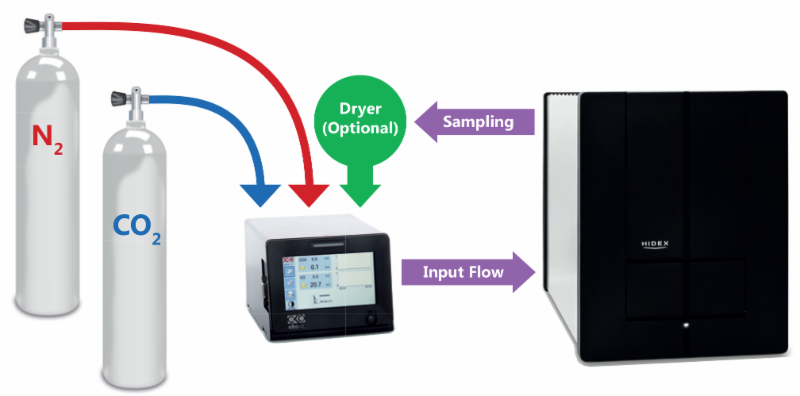 The Hidex Sense has the option of incorporating an atmospheric control system. This high accuracy gas mixing system enables hypoxia research, long-term cell proliferation measurements and other biological studies of anaerobic organisms.
The system simultaneously regulates the CO2 and O2 by mixing CO2 and Nitrogen continuously within the instrument to create the desired atmospheric conditions. The gas flow and concentrations are automatically recorded by the mixer unit, from where these can be displayed on the instrument or loaded onto a USB device. The small touchscreen control unit is used to adjust settings and monitor the gas concentrations.
Gas consumption within the Hidex Sense is exceptionally low compared to other microplate readers currently on the market. This is mostly due to the instrument being only 20cm wide and therefore only a small volume of gas is required to reach stable conditions and at a faster rate.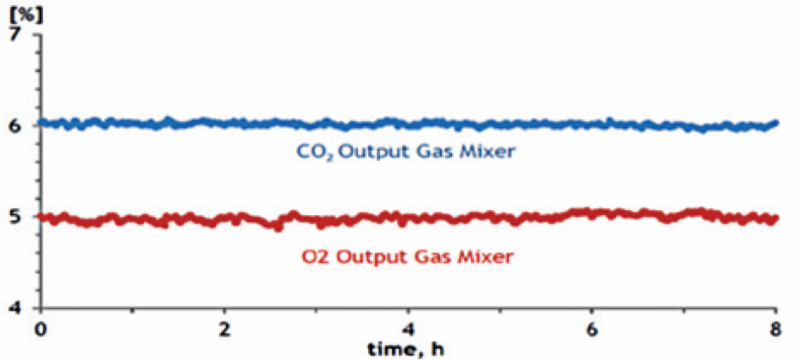 Less than 0.5 litres/minute is required to keep CO2 at a steady state and 7-10 litres/minute of Nitrogen to keep O2 at a 1% steady state. This means that a 40kg CO2 tank would have a lifetime of 30 days in continual use.