GMP Services help to validate N13-Ammonia in Kuwait City
27 September 2017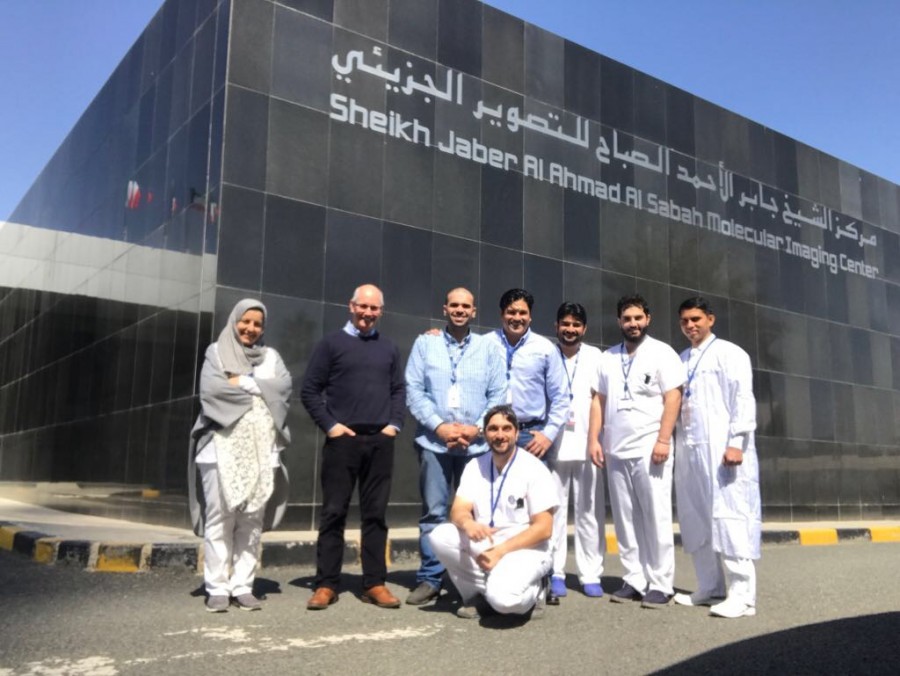 LabLogic has recently delivered a successful support project in Kuwait City, via our GMP Services product. Consultancy services and customised documentation were supplied to support the introduction of the cardiac PET imaging agent N13-Ammonia (13N-NH3) at the Sheikh Jaber Al Ahmad Al Sabah Molecular Imaging Center in Kuwait.
Shahrbanoo Moniri, the Radiopharmacy Qualified Person & Quality Assurance Manager at the facility said,
"LabLogic provided a highly efficient and comprehensive service. They investigated our problems and took effective corrective action at the right time. As a result we established in-process parameters for N13-Ammonia production to achieve maximum yield during process validation.
LabLogic also provided useful reports immediately after completion of validation activities. Overall, the service from LabLogic was excellent and I have no hesitation in recommending them to others."
As part of the Consultancy Service, LabLogic provided Process Validation support to help optimise and formally document the consistency of the N13-Ammonia manufacturing process, including aseptic process validation (Media Fills) and stability testing.
The Documentation Service provided support to qualify and/or validate;
Equipment (synthesis modules and hot cells),
Cleaning processes (product transfer lines),
QC methods (Radiochemical Purity, Radionuclidic Identity, Radionuclidic Purity and Aluminium content),
PET Specialist at LabLogic, Ian Oxley said,
"N13-Ammonia offers unique challenges during manufacturing and QC testing. These challenges are both technical (relating to radiation safety, sterility assurance and equipment reliability) and time-dependent, since the half-life of an 13N-based radiopharmaceutical product is only 10 minutes.
It was great to work the team over in Kuwait and I'm delighted that our services helped achieve their aim of a validated process for the effective treatment of cardiac patients."