See the Hidex AMG demonstrated at WMIC 2017
12 September 2017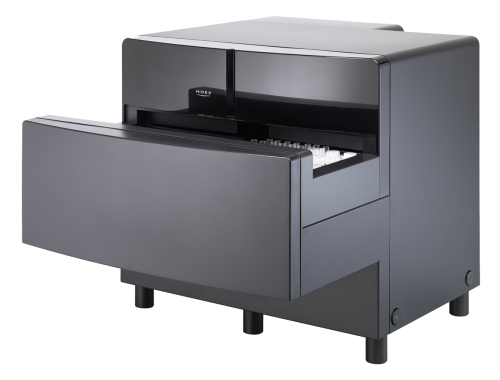 LabLogic will be exhibiting at the forthcoming World Molecular Imaging Congress 2017 in Philadelphia from the 13th to the 16th September.
The WMIC brings together specialists from across the globe who represent the entire spectrum of molecular imaging. Indeed, the event features scientific and educational sessions that are replete with both leaders in the field as well as young scientists, each of whom has made siginificant contributions to the understanding of biology, advanced technology innovation or evaluated new developments in their respective institutions.
LabLogic will be showcasing a range of instruments and software for PET and nuclear medicine applications at the supporting exhibition, including the Hidex AMG Gamma Counter.
The first gamma counter dedicated to Nuclear Medicine and PET applications, and specifically designed to meet the needs of modern laboratories, the Hidex AMG's touchscreen operated software and application-focused design delivers effortless workflow and provides results quickly and efficiently.
The instrument has many outstanding features such as the ability to combine all the necessary individual measurement data into a glomerular filtration rate (GFR) assay to produce a final report. It also allows easy quality control through Ge/Ga elution ratio measurements, and the provision of high efficiency for PET research with isotopes such as 15O, 18F and 89Zr with automatic decay correction to a defined time stamp.
The AMG also offers a unique combination with its onboard balance. This optional automated balance produced by Sartorius, provides unprecedented convenience and reliability. It also saves the operator valuable time by speeding up work flow. Results are reported automatically as activity per mass or volume providing increased dependability, making the Hidex AMG with the precise and easy to use onboard balance a perfect platform for bio distribution studies.
The instrument is also equipped with a powerful linear multichannel analyser for detailed spectrum analysis, giving it the possiblity to measure isotopes with an energy range of up to 4000 keV.
Our technical sales team have been busy demonstrating the AMG to a large number of hospitals and universities across the UK and US in recent months. They will be continuing in that vein at the WMIC in Philadelphia. So if you have yet to see this remarkable instrument close up, please visit booth #433 at the event where our team will be pleased to demonstrate its range of capabilities.