See the new Beta-RAM 6 at the IIS-CED meeting in Bad Soden
5 September 2017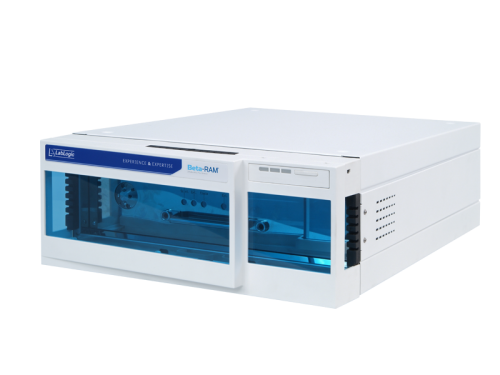 LabLogic will be exhibiting at the forthcoming 23rd Workshop of the International Isotope Society – Central European Division - in Bad Soden, Germany from the 7th to the 8th September 2017.
This internationally renowned workshop attracts scientists from across Europe, and features invited speakers from both academia and industry whose presentations will be focusing on the synthesis and application of isotopes and isotopically labelled compounds in all research disciplines. Amongst the topics covered will be: New methods in synthetic organic chemistry relevant to isotopic labelling, applications of radioactive and stable isotopically labelled compounds in research and biosciences, PET chemistry, new trends in analytics and measuring techniques, radioactive storage management and waste disposal.
The workshop venue will be the H+Hotel (formerly the Ramada) in the centre of Bad Soden, and will feature a commercial exhibition running alongside the extensive scientific programme.
LabLogic will be showcasing two new products at the event, the Beta-RAM Model 6 and Logi-CHROM. The all-new Beta-RAM Model 6 is the latest development of the world's leading radio flow detector offering unrivalled sensitivity, resolution and versatility. Indeed it has impressive features which improve the Beta-RAM's performance and the efficiency of the radiochromatographer. These include new IRIS technology - which allows users to optimise sensitivity and resolution by making a range of cell volumes available dynamically – and an integrated liquid manifold which is designed to reduce dead volume to the minimum, ensuring excellent peak shape and resolution.
The new Beta-RAM can also be easily stacked with HPLC systems; specifically, it has been designed to integrate with the new LabLogic Logi-CHROM HPLC stack.
If you are considering attending this meeting and would like to know more about the capabilities of these instruments or other products available from LabLogic, please visit our stand where our technical specialists will be pleased to answer questions and provide demonstrations.