A radiopharmacy LIMS with a pedigree second to none
15 November 2017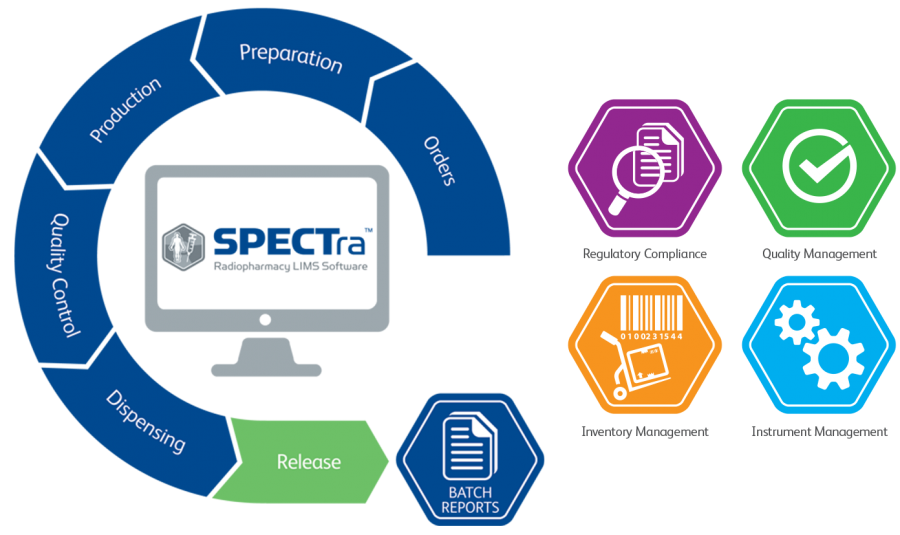 SPECTra is the latest LIMS solution from LabLogic, specifically designed to improve efficiency and compliance within your radiopharmacy.

LabLogic's track record with LIMS software is second to none, with two industry standard systems already established in related markets. None more so than PETra, the purpose built PET LIMS for radiopharmaceutical manufacturing, which has been installed in the world's leading facilities.

SPECTra, is a direct descendant of PETra, utilising many of the same features and a very similar framework. So what's unique about LabLogic's LIMS solutions?
Purpose built with industry experience of the application area
Direct data capture from a wide range of equipment throughout the process
Workflow configured to your specific requirements
Successful track record of implementing LIMS in similar facilities around the world
We understand the regulations and offer full validation and qualification services
There has already been significant interest in SPECTra from all around the world. The system is due to be deployed shortly in leading UK facilities, while many European facilities are strongly considering the solution.