LabLogic announces deal with global leader in PET radiopharmaceutical manufacturing
18 September 2018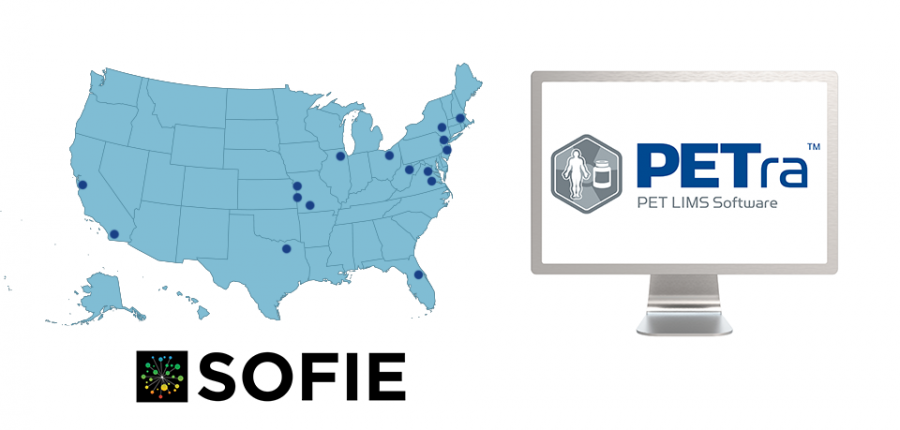 Global leader in PET radiopharmaceutical manufacturing chooses LabLogic's PETra PET LIMS software
LabLogic Systems is delighted to announce a multi-million dollar deal to supply its market-leading PET LIMS software PETra, to one of the world's largest PET radiopharmaceutical manufacturers, SOFIE Inc.
Following the recent acquisition of Zevacor Pharma, SOFIE Inc. now operates 16 radiopharmacies throughout the USA. Each year it serves over 425,000 patients and over 700 clinical practices with a wide range of radiotracers, including common tracers such as FDG and new tracers such as Life Molecular Imaging's Neuraceq™.
Chief Revenue Officer at SOFIE Inc., Philipp Czernin said: "We made it clear to our new employees and partners that we would double down, redeploy and invest to improve this network rather than arbitrarily cutting. Hats off to our board and CEO Patrick Phelps for making a bold move and significant investment by partnering with LabLogic to roll out LIMS. Optimizing manufacturing processes using tools like PETra will allow us to proactively address the inevitable capacity constraints all pharmacies must adapt to in the future as new high-volume tracers become approved and reimbursed."
Currently, the data collected during the manufacturing process is managed using a mixture of traditional paper-based systems and various software packages. The implementation of a LIMS will allow SOFIE Inc. to standardise on processes across its 16 facilities, ensuring each site operates at its optimal efficiency. Features such as electronic signatures, audit trails and comprehensive user management provide important tools for ensuring regulatory compliance.
Chief Technology Officer at SOFIE Inc., Melissa Moore said: "We are looking forward to streamlining our manufacturing and QC processes by rolling out PETra and believe that the partnership with LabLogic will have us well prepared as we begin to shift from an FDG dominated production and business model to one that balances FDG with new tracers and particularly Theranostics"
LabLogic's PETra is the only PET LIMS on the market that directly interfaces with equipment used throughout the process, providing true data integrity and significantly reducing common compliance issues such as transcription errors.
Victor Tchiprout, VP at LabLogic Systems Inc. said: "We are proud to secure a deal to supply PETra to such a key player in the industry. Following over 10 years of development and after numerous successful implementations, I'm extremely confident in our software. It will provide a reliable, future-proof platform for SOFIE Inc. to implement efficient and compliant manufacturing processes across numerous facilities."
For more information about PETra please use the links below and get in touch.