Wilma installed at the Massachusetts Institute of Technology
22 May 2019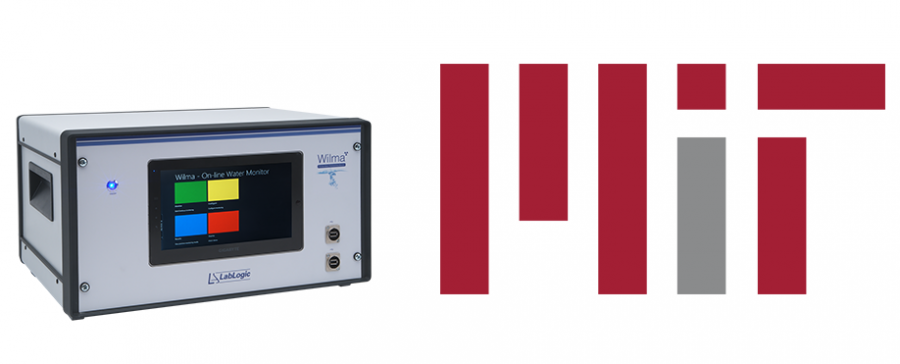 MIT chooses Wilma for monitoring tritium
Wilma is a fully automated online radioactivity monitoring system, designed to streamline the time-consuming process of collecting and preparing samples for detecting ionising radiation in water.
The Massachusetts Institute of Technology (MIT), a private research university in the United States, has installed Wilma recently to monitor tritium (3H) levels in cooling tower water at its Nuclear Reactor Laboratory facility.
MIT Nuclear Reactor Laboratory
The Nuclear Reactor Laboratory was built following in the mid-1950s following the creation of the Nuclear, Science and Engineering (NSE) department. The reactor is a 6 MW nuclear research reactor, and typically operates 24 hours a day, 7 days a week.
Research at the laboratory
The Nuclear Research Laboratory is a National Science Foundation User Facility, working collaboratively with research organisations across the world.
Matt Mahowald, a Reactor Radiation Protection Officer at the Nuclear Reactor Laboratory, said: "A variety of researchers visit the laboratory for different purposes. From material scientists with new materials they would like to expose to a high neutron fluence, to biologists curious to see how their cell cultures withstand a radiation environment - the reactor can be used for a diverse range of research and experiments."
Nuclear reactor cooling systems
The nuclear research reactor produces heat that needs to be removed through cooling systems rather than being converted via steam generation into electricity - like it would be in a power reactor.
Matt explained the process: "Waste heat is removed through a standardised process via a water to water heat exchanger. The newly heated secondary water is then cooled via cooling tower evaporation and aided by water to forced air heat exchange. The cooling tower water then circulates back to the heat exchanger at the reactor, completing the heat removal cycle.
Issues with manual monitoring of tritium levels in cooling systems
Matt said: "Tritium is a radionuclide that is relatively hard to detect, and previously we had a manual sampling system in place. With the manual tritium sampling procedure, if we ever had a leak contaminating secondary water, there could have technically been a maximum of 23 hours of leaking before leak detection."
What does Wilma do in this application?
Matt said: "Wilma is on the secondary system where it perpetually monitors the water coming from and going to the city, and is able to detect very low levels of tritium."
What are the benefits of using an on-line method?
Matt explained: "Using Wilma automates a process that we were previously doing in the lab. We get a higher sampling frequency - saving time, personnel and money. It also comes with added bonuses as it has been able to send us alerts via e-mail, it's a small machine and the maintenance is minimal."
"Wilma enables us to receive a quicker leak response time than our previous system, which is a significant safety benefit."
Meeting regulations with Wilma
In the US, an organisation that applies for a nuclear reactor licence must comply with regulations set by the Nuclear Regulatory Commission (NRC). Matt said: "Our technical specifications state that we must monitor tritium in the low levels, and we are doing that successfully with Wilma."
Testing Wilma to our exact conditions
We understand that measurement conditions for Wilma might vary between organisations, so LabLogic product specialists are happy to organise a demonstration at your convenience.
Matt said: "After a previous experience with a water monitoring system that didn't work so well, my team and I were keen to thoroughly test LabLogic's solution before making a decision. LabLogic enabled us to test the machine in our exact conditions, which massively influenced our decision in opting for Wilma."
If it wasn't for that initial testing phase and subsequently the great customer service from LabLogic, we might not have decided to purchase Wilma."