Marketing and Communications Officer graduates from SHU with a first-class honours
15 November 2019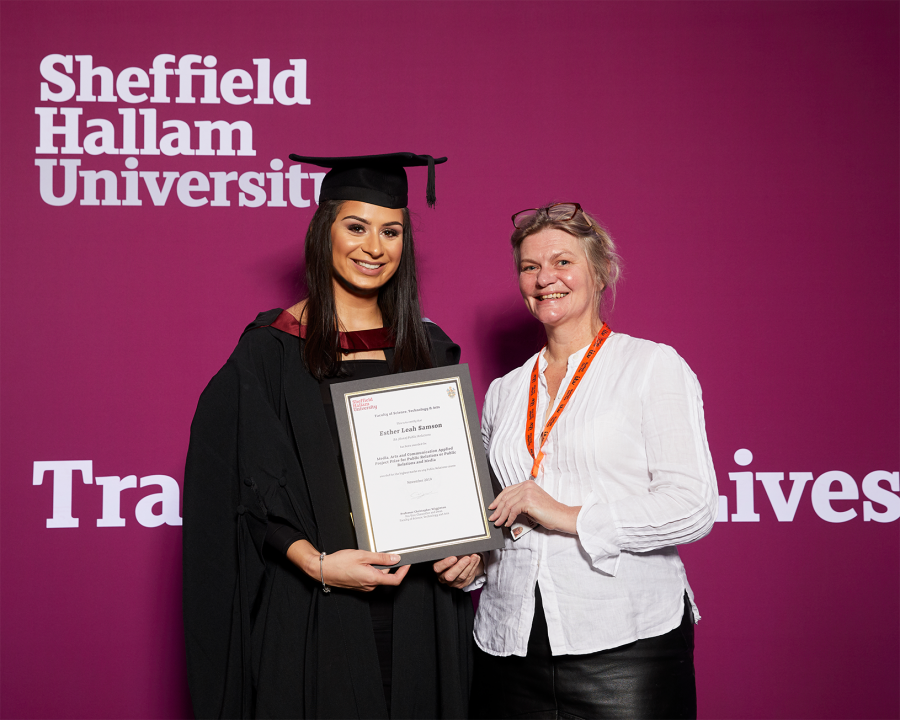 Congratulations to Esther on her recent graduation
Esther Samson, Marketing and Communications Officer at LabLogic, has graduated from Sheffield Hallam University with a First Class Degree in Public Relations.
Esther joined LabLogic in summer 2018 as a Marketing Intern through the Sheffield Hallam University Internship Scheme, which led to a part-time position during her final year of studying. During this time, Esther completed an Applied Project (dissertation equivalent) about LabLogic's email marketing, documenting how she had supported the team to improve email campaigns over a six-month period.
At the graduation ceremony on Wednesday 12th November, Esther was presented with two awards for the project:
Media, Arts, and Communication Applied Project Prize for Public Relations or Public Relations and Media awarded for the Highest Marks on any Public Relations Course
HR Media Prize awarded to the Best Practical Project by a Final Year Public Relations Student
Upon finishing university in June, Esther re-joined LabLogic in a full-time graduate role in the marketing department.
Adam Brown, Marketing Director at LabLogic, said: "I'm delighted that Esther got the recognition she deserves. Throughout her final year, Esther tailored her studies around the work she was doing with us and added some real value to our marketing campaigns.
"Her can-do positive attitude and all-round contribution to the marketing team made offering a full-time contract an easy decision. I look forward to Esther continuing her professional development with us and hopefully to a long and successful employment with LabLogic.
"LabLogic has a history of successfully working with local universities to recruit local talent and drive our business forward, Esther's story is a perfect example of that."
Recruiting locally with Sheffield Hallam University and the University of Sheffield
LabLogic is keen to recruit locally and support recent graduates. We have a close relationship with both Sheffield Hallam University and the University of Sheffield, and regularly take on and support university interns within the company.
Our Digital Marketing Officer, Alex Townsend, came through the RISE Graduate Programme with Sheffield City Region, whilst our newest member of the team, Jaro Polhos, completed a summer internship at LabLogic. His progress within the role led to a part-time position during his studies, before being offered a year-long placement at LabLogic as part of his degree.
LabLogic's R&D department often supports summer engineering placements from both Sheffield Universities. Last year, Diego Alonso Cimadom, an undergraduate student at the University of Sheffield, also won an award for his work ''Studies of neutron and gamma sensitivity in undoped and Gd-doped plastic scintillator"