SPECTra chosen by four UK facilities
14 February 2020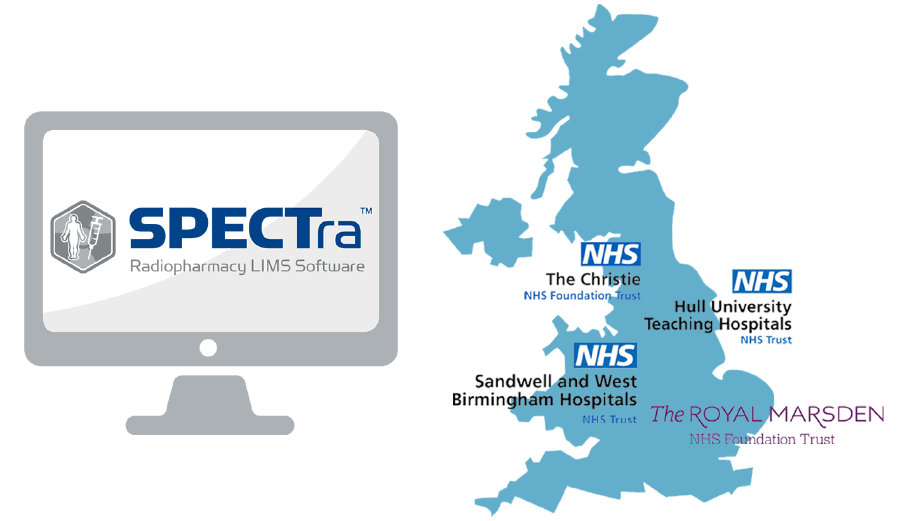 SPECTra has been chosen by four UK SPECT facilities
SPECTra is a modular radiopharmacy LIMS, based on LabLogic's market-leading PETra PET LIMS. SPECTra, distributed by Bartec Technologies in the UK, is designed to improve efficiency whilst maintaining regulatory compliance at all stages of the SPECT radiopharmacy production workflow.
LabLogic has been working with The Christie NHS Foundation Trust in Manchester for many years, supplying a range of QC equipment for radiopharmaceutical production. The Christie was the first in the UK to choose SPECTra as their LIMS software, with installation taking place in 2018.
In 2020, installation and validation of SPECTra is due to take place at The Royal Marsden NHS Foundation Trust, Birmingham City Hospital and the brand new Molecular Imaging Facility at the University of Hull.