Decades of experience and expertise: LabLogic turns 40
5 May 2020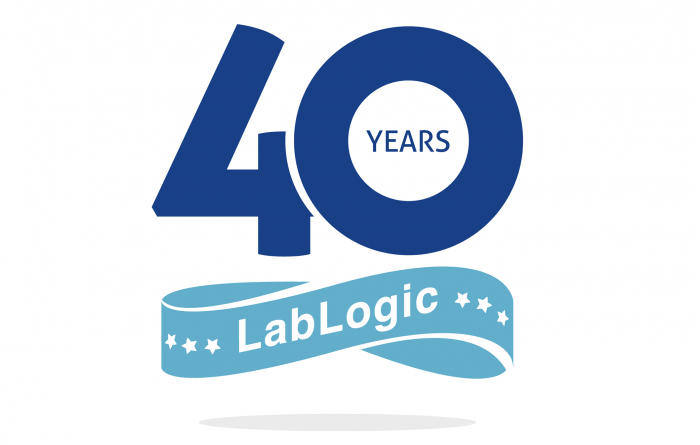 LabLogic celebrates 40 years in business
On Saturday, LabLogic reached a huge milestone as it celebrated 40 years in business!
On May 2nd, 1980, LabLogic was founded as Hallamshire Technical Services by our Chairman John Clapham and former colleague Paddy Burridge. The past four decades have seen LabLogic grow exponentially from a small start-up to a global leader in each of its markets.
Through several acquisitions, the LabLogic Group was formed and now includes 8 market-leading brands across 6 independent companies. With offices around the world including sites in the UK, USA, and France the group continues to establish itself in new markets.
John Clapham, Chairman at the LabLogic Group, said: "The mission of the company has remained the same since day one. We have always tried to provide innovative products that help customers exceed their goals. That, coupled with a commitment to quality and providing exceptional service has led us to create relationships with our customers which have lasted the test of time. We have sought to have a long term relationship with clients and that has been evidenced by me attending retirement parties of clients I first knew as PhD students.
"Despite our growth over the years, I am proud to say that all of the businesses in the group share a similar ethos and values that set us apart from other companies.
"I enjoy nothing more than attending our various user groups and conferences and hearing the positive feedback from the industry. From our distributors, suppliers, and customers the LabLogic name is still known for our professional yet sociable, fun, and family-orientated approach."
Richard Brown, Managing Director at the LabLogic Group for the past 20 years said: "Over the years we have celebrated some fantastic achievements from winning both regional and national business awards to establishing our products as the industry standard, with customers in over 90 countries around the world.
"We have continued to succeed by adapting to the changes in our traditional markets, and applying our technology to new markets. LabLogic is now in a stronger position than ever before. Across the group, we have a good mix of people, products, and opportunities to ensure future success.
"I would like to thank colleagues, past and present, for all of their hard work and dedication over the past 40 years to help shape LabLogic into the successful company it is today. I must not forget to dedicate a huge thank you to all our customers, suppliers, and distributors around the world who have been instrumental to our success."