Experience UPenn's 3 years of β- and X-CUBE imaging with MOLECUBES
6 May 2020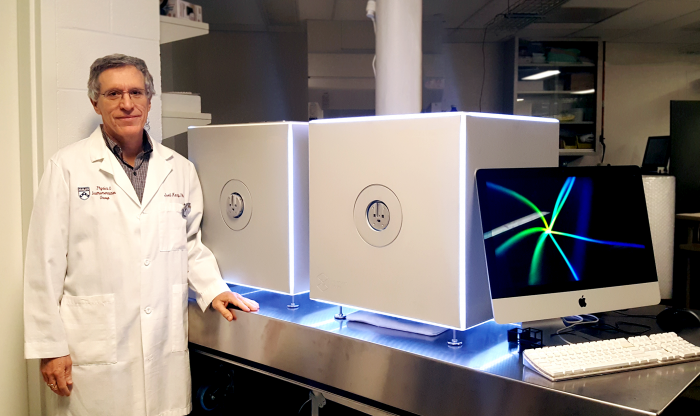 The University of Pennsylvania was amongst the first users of the MOLECUBES preclinical imagers
For over 3 years UPenn has been using the MOLECUBES µPET/CT preclinical imaging system on a nearly daily basis, providing service to many different research departments and collaborators.
Dr. Sean Carlin will give an overview of the groundbreaking research at UPenn that was performed using the MOLECUBES modular imaging platform, providing an insight into how the CUBES fit into a large imaging core.
Date and time: May 14th, 2020 - at 11AM EST / 8AM PST
Target audience: All researchers interested in knowing more about the performance and application potential of modular benchtop µPET/CT imagers in their imaging core.