Learn more about the Hidex Automatic Gamma Counter in a remote demo
19 August 2020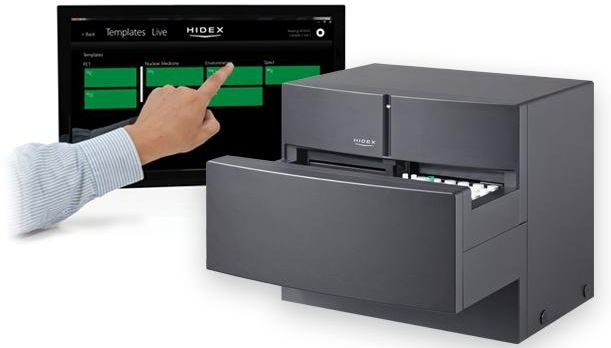 Arrange a remote one-to-one Hidex AMG demonstration
Due to COVID-19 restrictions limiting on-site NHS visits, LabLogic is offering remote demos for the Hidex Automatic Gamma Counter.
Andrew Bussey works in Nuclear Medicine at The James Cook University Hospital and explained why the remote demo worked well for his team:
"During the remote meeting, Mazin Alneami, product specialist at LabLogic, gave a full demonstration of the AMG and used a webcam to present the technical aspects in detail.
"It was beneficial as we could see the flow of the software, how to test the new protocol and how to run samples - all things that you can't envisage from a brochure.
"The demo was seamless and we have since purchased the Hidex AMG for GFR tests."
If you would like a remote demo for the Hidex Automatic Gamma Counter, please get in touch using the button below!