Did you miss the PETra PET LIMS webinar series?
27 August 2020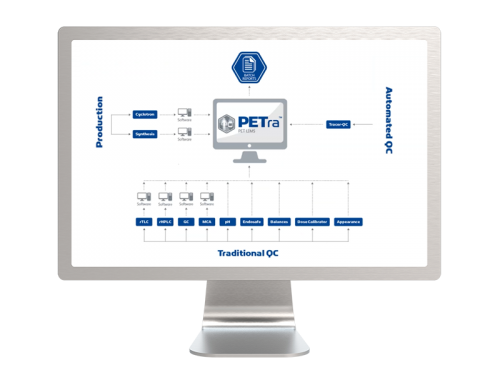 Thanks for watching the LabLogic PETra PET LIMS webinar series
LabLogic recently hosted a six-part webinar series to provide an introduction to our market-leading PETra PET LIMS and its key modules and features.
Recently installed at the University of Umeå, BV Cyclotron, and the University of Iowa, PETra is designed specifically for use within PET production facilities in order to improve efficiency and compliance.
PETra PET LIMS Webinar Series
To watch the webinar recordings, please sign up on the PETra product page or via the links below. Each webinar is around 30 minutes long with a Q&A at the end.
Topic
Description
An introduction to PETra
This introductory session will provide an overview of PETra and its key features, led by PETra product manager and sales director Elvir Zahirovic.
Batch reporting
In this session, learn about the Batch Reporting module, where all data is consolidated in a single, central repository. This can be printed to a user-defined batch report.
Inventory
This session will cover the Inventory module including Labels, Barcodes and Stock control.
Quality Management System (QMS)
Understand the Quality Management System (QMS) Module in PETra including

SOP Management
Out of Specification (OOS)
Deviation
Change Control
Corrective and Preventative Action (CAPA) Management Module
Notifications

Validation
This session will cover how LabLogic works as a partner with your Quality Manager, System Manager and users to provide a tailored Validation Plan suited to your organisation's needs.
IT requirements
This session will focus on PETra IT requirements and network infrastructure.
Would you like a PETra demo?
If you would like to learn more about PETra in a one-to-one demonstration, please fill out an enquiry form here and the PETra project team will be in touch.