Interested in learning more about performing eFate/soil studies in Debra?
20 August 2020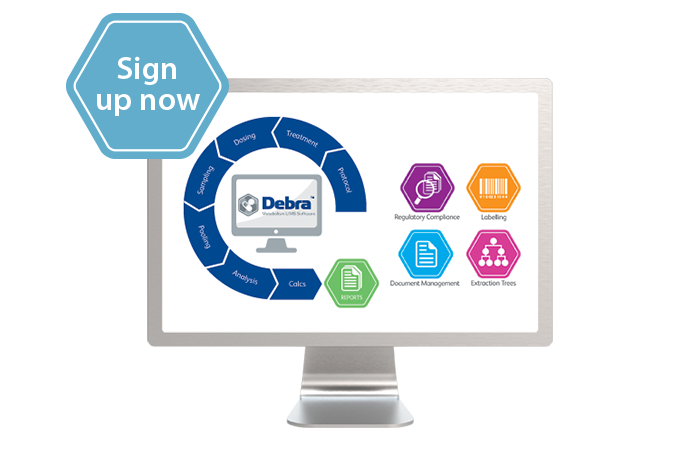 Debra LIMS for eFate Webinar: Register your interest
Debra is a purpose-built metabolism LIMS, designed to manage the life cycle of a range of drug and environmental metabolism studies.
The webinar will provide an overview of Debra and the key features we have added to support eFate studies including soil dispensing, soil moisture management, adsorption/desorption studies, and extraction trees.