Why choose LabLogic as your UK LIMS provider
30 September 2020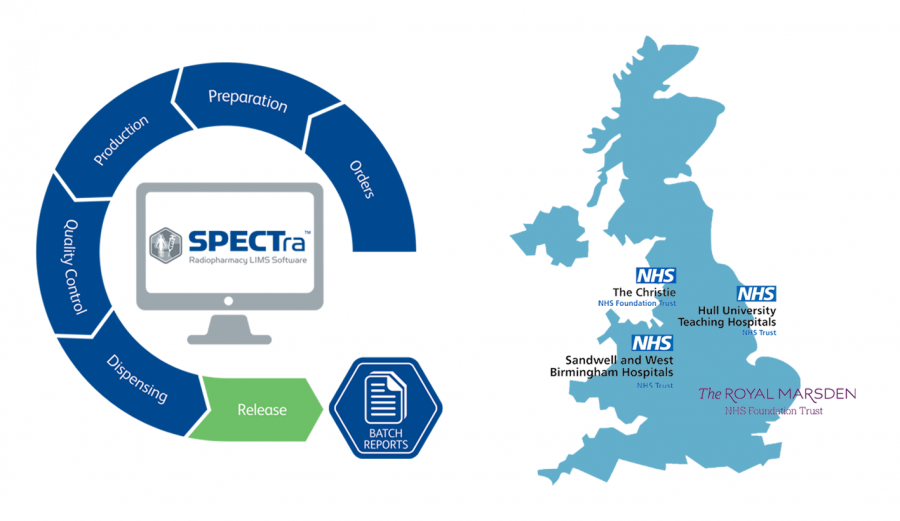 LIMS built for the UK radiopharmacy
Although there are a few LIMS systems on the market designed to aid workflow in radiopharmacy production and quality control (QC), LabLogic Systems Ltd is the only company in the UK that specialises in this niche area - developing and supporting our own in-house radiopharmacy LIMS solutions SPECTra and PETra for Nuclear Medicine and PET radiopharmacies.
Why should a UK radiopharmacy choose the LabLogic products for LIMS
Built and supported in the UK
Product specialists with clean room experience
Developed collaboratively with UK radiopharmacies
Designed in-line with UK processes
A comprehensive range of validation services
Flexible payment terms
LabLogic experience and expertise
Headquartered in Sheffield, LabLogic has many years of experience developing LIMS packages used in highly-regulated environments such as the pharmaceutical industry and contract research organisation (CRO) labs.
Over the last 15 years, LabLogic has worked closely with world-leading PET centres including Memorial Sloan Kettering Cancer Centre, Triad Isotopes, and Herlev Hospital PET Centre, to develop PETra, which has become an industry favourite since its launch in 2008. This knowledge and experience has now been invested into the development of the SPECTra LIMS system for use in both NHS and commercial radiopharmacies.
High configurable PET/SPECT LIMS products that meet the needs of the UK radiopharmacies
PETra and SPECTra are highly configurable products that are continually developing to meet the needs of the changing radiopharmaceutical environment and current regulations. LabLogic's SPECTra software has been developed in-line with UK radiopharmacy processes and the software package is well placed to meet local practices and regulatory requirements in UK labs.
A modular approach to workflow and payment
PETra and SPECTra are modular laboratory information management systems that are scalable to meet the needs of any radiopharmacy. This modular approach allows customers to implement key modules first whilst giving the option to add functionalities in the future.
Comprehensive IQ/OQ validation services
LabLogic's experience and expertise working in highly-regulated pharma and CRO environments has been invaluable in the development of LabLogic's PET/SPECT validation services. LabLogic's IQ/OQ validation services have met the scrutiny of regulators in the UK and across the world – customers have confidence in us and speak highly of our consultancy and on-site IQ/OQ services.
Flexible payment plans
LabLogic offers a range of flexible payment options for LIMS solutions including outright payment, annual/monthly payments or rolling contracts to meet budgetary constraints and available funds. Please get in touch with our product specialists to discuss payment in greater detail.