PETra PET LIMS - Making life in the lab easier at Karolinska
14 April 2021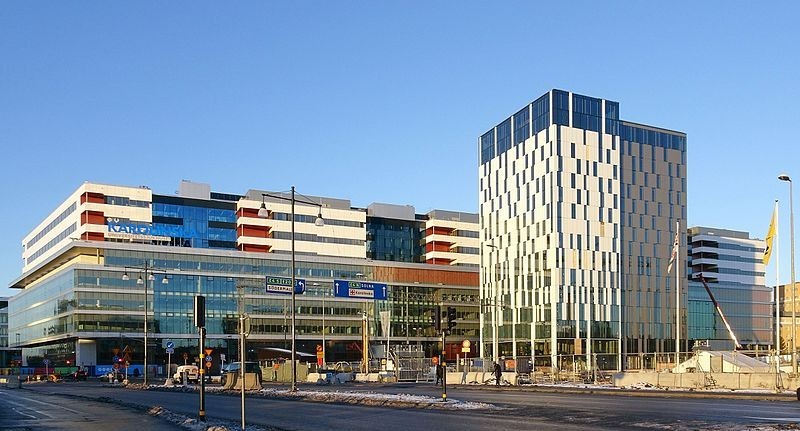 Read our new PETra testimonial from Karolinska Hospital
Karolinska University Hospital is a large teaching hospital affiliated with the Karolinska Institute in Stockholm, Sweden. In 2019, the hospital implemented LabLogic's market-leading PETra as its Laboratory Information Management System (LIMS) in its PET production facility.
Paul Saliba is a Quality Assurance/Production Chemist at the hospital and led the PETra implementation.
Moving from a paper-based system to a LIMS
Paul said: "We chose to move to a LIMS system to simplify the work carried out in our labs using paper-based processes, which took up a lot of time and resources. Moving from a traditional paper-based system to a LIMS allows less room for miscommunication and human error with administrative paperwork.
"Before PETra, we had to physically sign off paperwork from different locations within the hospital sites which was difficult and took a lot of time. Now, signing off documents is all done through PETra. "
Using PETra enables more focus on critical drug development
Paul said: "A major advantage of PETra is the flexibility to work from any computer within our facility and still easily access batch protocols and standard operating procedures. Another unforeseen advantage is the ability to move printed archived SOPs into PETra and being able to quickly access them."
Paul added: "The more we use PETra, the easier everything is in the labs. Using PETra means we can focus on critical drug development work, rather than chasing paper."
Collaborative working with LabLogic support
LabLogic has a full in-house PETra support team for all aspects of software support and every PETra customer has a dedicated LabLogic contact to ensure smooth communication. Paul commented: "I am really happy with the support I receive from LabLogic. I know my suggestions are taken seriously with the support team and they have been implemented in new releases."
Recommending PETra to other PET facilities
Paul said: "I would definitely recommend PETra to other facilities. It's easy to use and when you're using it - it's easy to understand."
Want to learn more? Book a demo
Our product specialists are available for demos, please get in touch below and we will be happy to arrange a session.