"Reliable and intuitive" A new Scan-RAM radio-TLC scanner for Herlev Hospital in Denmark
27 May 2021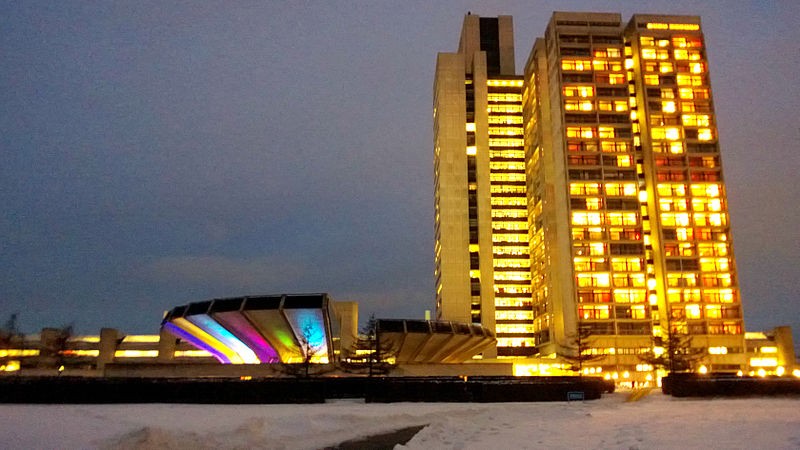 Herlev Hospital, Denmark
Compliant and compatible QC integration
Tri Hien Viet Huynh, Ph.D., is Head of Cyclotron and Radiochemistry-QP in the nuclear medicine department at Herlev Hospital, University of Copenhagen, Denmark.
Recently Tri expanded his range of LabLogic solutions and opted for the Scan-RAM radio-TLC scanner and Laura for PET PET/SPECT radiochromatography software. This addition will further streamline the integration with PETra PET LIMS, which has been in use at Herlev Hospital for many years.
The Scan-RAM has a motorised detector, unique TLC plate support beds and an adjustable collimator, suitable for PET, SPECT and Alpha radionuclides across a range of radioactivity levels.
Developing radiopharmaceuticals for cancer diagnosis
Tri said: "Our application area is the production and development of radiopharmaceuticals for cancer diagnosis. Currently, we are working on Lu177-PSMA for cancer therapy and the Scan-RAM will be used for the quality control of Lu177-PSMA"
Scan-RAM, PETra and Laura integration
The Scan-RAM is fully controlled by Laura for PET, providing accurate and reproducible results for radiochemical purity measurements. Laura for PET offers a single software solution for control, data collection and reporting from other QC equipment including radio-HPLC detectors, MCA, GC and HPLC systems.
Tri said: "We chose the LabLogic Scan-RAM radio-TLC scanner as we already have PETra as our LIMS and the Laura for PET software is compatible with PETra. The system also fulfils cGMP requirements and the price included hardware and software validation and was affordable."
Necessary audit trails
Laura for PET can be configured to meet the most rigorous regulatory compliance. Featuring a configurable audit trail, multi-level security, e-signatures and data storage into a secure database environment, Laura is the PET/SPECT industry's answer for regulatory compliance.
Tri continued: "The system is reliable and intuitive. The audit trail functionality is necessary to have when working in a GMP environment."
LabLogic support throughout COVID-19
Throughout COVID-19, LabLogic has worked to ensure installations and validations have taken place, and that customers are up and running with new equipment, regardless of location.
Tri added: "The service from LabLogic has been outstanding. Fast response from LabLogic when software support is required. Furthermore, we really appreciate that LabLogic was able to perform validation of the Scan-RAM on-site even though we are in this COVID-19 situation."