(Video) Hidex Q-ARE automated radionuclide extraction system
23 August 2021
A quick, automated radionuclide extraction system
The Hidex Q-ARE 100 is the most advanced automatic extraction chromatography system dedicated to radionuclide separation function.
Watch the video above to learn more about Hidex Q-ARE 100's high-speed automated system, perfect for demanding and time-conscious research. The Hidex Q-ARE 100 is compatible with both Alpha and Beta radionuclides.
Download the brochure here.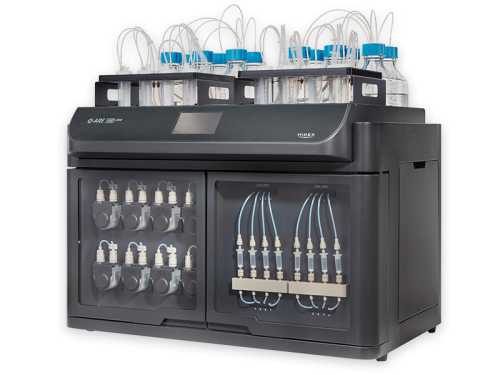 Quick and easy-to-use, the system is intuitive and hassle-free
Automatic
Fully automated column conditioning, sample loading, washing and elution steps.
Single and tandem chromatography separation
+Up to 8 samples simultaneous processing
Compact
Safety orientated compact design with acrylic doors provides a high level of protection within a small footprint
User-safe fume hood free design to avoid exposure to strong acids and samples
Convenient
Compatible with various sizes of pre-packed and self-packed columns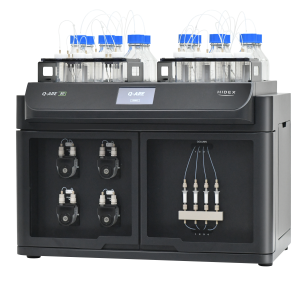 Hidex Q-ARE 50 - EXC for four samples parallel processing
The Hidex Q-ARE 50 is a cost-effective alternative for the Q-ARE 100. The system is based on the same high-quality components and it has the capacity for four samples simultaneous processing. The two reagent zones hold up to 12 reagent bottles. In tandem mode, the capacity is two samples. The physical size is the same as Q-ARE 100.