Educational session: Advanced insights in preclinical PET
23 September 2021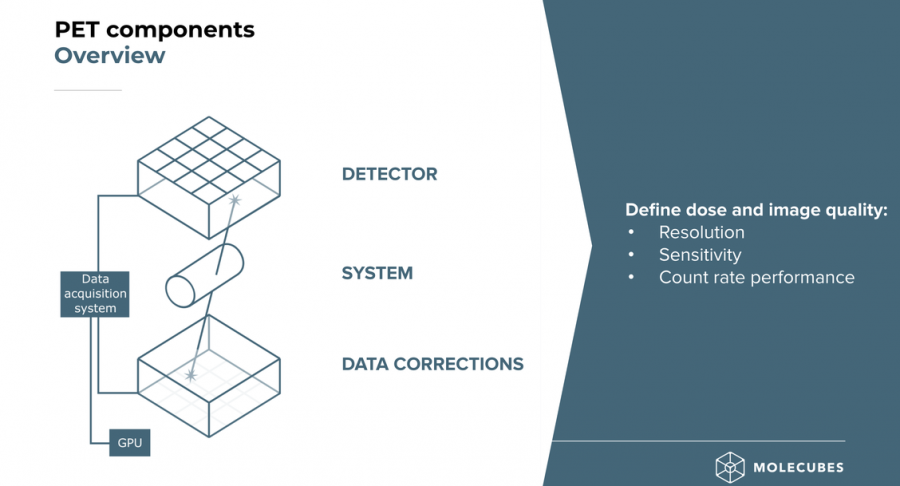 The "Advanced insights in preclinical PET" webinar builds further on the PET essentials presented in "An introduction to PET".
The webinar is taking place next Tuesday 28th September 8am PST | 11am EST.
In this webinar, MOLECUBES will provide more in-depth insights into the key components that constitute a preclinical PET system and elaborate on how system design choices impact the performance of a preclinical PET system and, as a result, your research.

by Dr. Pieter Mollet, co-founder, PET specialist and CTO at MOLECUBES,
Charlotte Thyssen, R&D engineer at MOLECUBES
& Dr. Kim Braeckman, Application Specialist at MOLECUBES