First UK install of the zenCELL owl at the University of Surrey
17 September 2021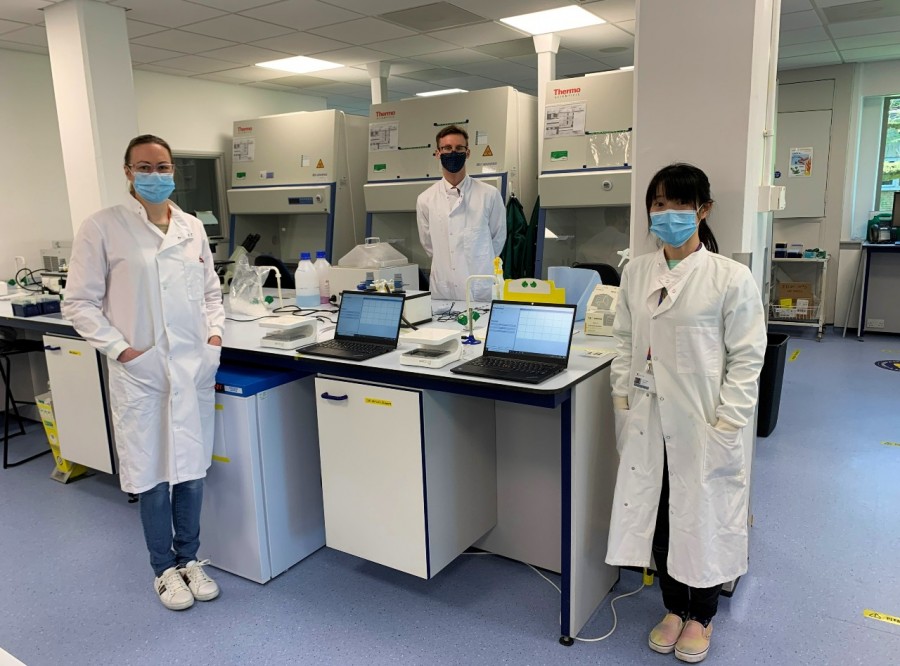 Dr Rachel Simmonds, George Hunter (LabLogic), and Dr Louise Tzung-Harn Hsieh
Two zenCELL owl live cell imagers installed at Surrey
LabLogic is pleased to announce the first UK install of two zenCELL owl live cell imagers at the University of Surrey.
Designed for fast and automated live cell microscopy, the zenCELL owl is a 24-camera microscope ideal for use in an incubator.
The university has taken delivery of two units in the School of Biosciences and Medicine. Dr Louise Tzung-Harn Hsieh is a Research Fellow in Host-Pathogen Interactions and has been using the zenCELL owl live cell imagers in her research.
Using the zenCELL for real-time monitoring
Dr Tzung-Harn Hsieh said: "Our work is focussed around the study of pathogenesis of a tropical disease called Buruli ulcer."
"We're using the zenCELL owl to see cells' early response to a cytotoxic molecule called mycolactone, produced by Mycobacterium ulcerans. With the real-time monitoring, it's quite evident you can see morphological change over time."
"Because we don't really know how the cell will react to the toxin, it's really nice to be able to monitor it over time and at a specific area using the zenCELL. We are able to see how they react, how they migrate and how they behave."
How the zenCELL owl helps to understand cell migration
Dr Tzung-Harn Hsieh added: "The zenCELL owl has greatly improved and eased our work as we can now fully understand the cell migration and behaviour due to the fixed camera."
"Our success rate has been increased to 80% and the zenCELL owl has been instrumental in this."
Want to try before you buy?
LabLogic and innoME offer a no-obligation trial period for the zenCELL owl so please get in touch if you'd like to get this arranged!