Hidex Sense used for COVID-19 research at University College London
17 September 2021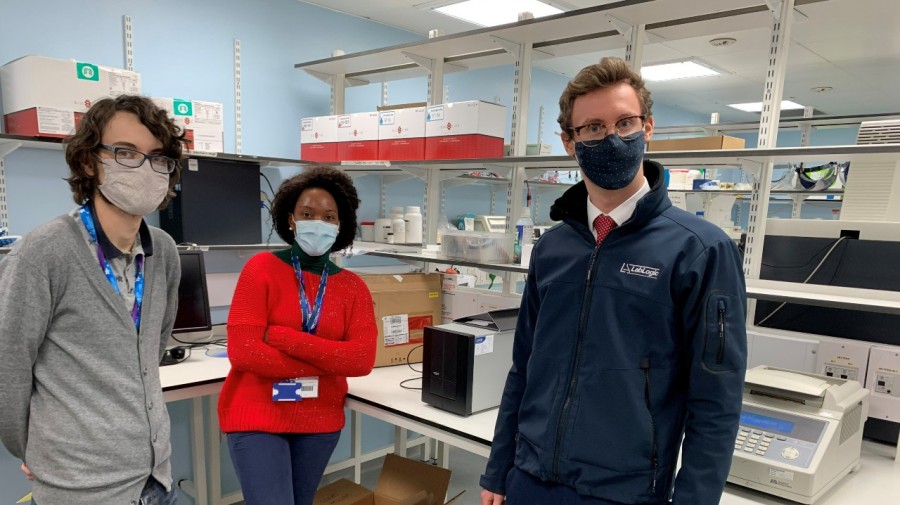 The Hidex Sense multi-mode microplate reader chosen for COVID-19 research in a CL3 lab
Samuel Ellis is a postdoctoral researcher at the UCL Institute of Child Health in the group of Dr Claire Smith, and his work is generally related to microbial respiratory pathogens.
Using the Hidex Sense multi-mode microplate reader for SARS-CoV-2
Samuel said: "I am using the Hidex Sense for an ongoing project on mucosal immunity against SARS-CoV-2 in healthcare workers who recovered from COVID-19. Specifically, we have now installed the machine in a CL3 lab and I am using it to quantify epithelial cell density by absorbance of crystal violet staining, as part of output measurements of viral neutralisation by our samples."
"We chose the Hidex Sense because we wanted the combination of diverse applications but with a device small enough to be used in MSCs."
Improving the throughput of experiments with the Hidex Sense
Samuel said: "We have only recently begun using the machine, but so far it is conveniently fast to process multiple plates in succession through the software controls, which improves the throughput of my experiments."
LabLogic can help with all technical enquiries
Our life sciences product specialists are highly qualified and experienced to assist you throughout your purchasing journey. Samuel added: "I have made many technical enquiries to LabLogic during experimental planning and SOP preparation, and all have been swiftly answered."
Book a Hidex Sense demo
To book your Hidex Sense demonstration, whether it be virtual or in person, get in touch via the button below.