Hidex AMG at Rotherham General Hospital
24 February 2022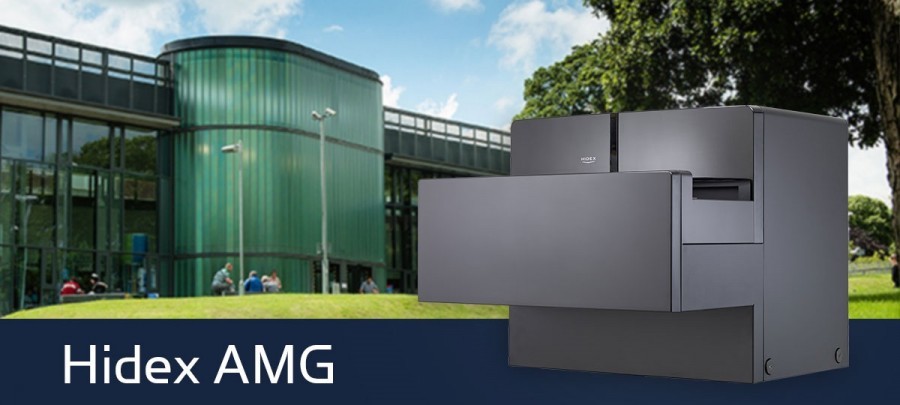 The Hidex AMG is the first gamma counter dedicated to nuclear medicine and PET applications
Rotherham General Hospital recently took delivery of a Hidex Automatic Gamma Counter, where the Medical Physics Department has used the instrument to monitor patients' kidney activity by measuring glomerular filtration rates (GFR).
We spoke with Duncan White, Consultant Physicist and Head of Medical Physics, to find out how he and his team have found the automatic gamma counter and the support they've received from LabLogic.
A secure effortless workflow
Rotherham's Medical Physics Department originally acquired the Hidex AMG primarily for red cell volume and GFR measurements. The instrument's optimal lead shield design and a single 3-inch NaI scintillation crystal detector provide superb counting efficiency, low backgrounds, and minimal interference from samples on the conveyor. This guarantees a secure effortless workflow in hospitals.
Intuitive and user-friendly
The Hidex AMG's software is fully touchscreen compatible using a graphical interface and live spectrum display that allows raw and calculated data to be exported directly at the touch of a button. Results are calculated straight into Bq or Ci values and can be exported into Microsoft Excel and other formats for analysis.
This combined functionality and simplicity proved invaluable to Duncan's team; "The Hidex is easy to use, and importantly, easy to train others. Staff training is an important part of our schedule so using instruments that are intuitive and simple really benefits us."
Reliable service and support
Duncan said, "After the initial installation, we had some trouble when performing quality controls, but LabLogic's support engineer was able to respond immediately and helped us to resolve the problem straight away. We've had no issues since!"
The ability to respond quickly and efficiently to service and support requests from customers is at the heart of LabLogic's business ethos, therefore it is always good to hear that we are continuing to meet expectations. Despite this initial teething problem, the team at Rotherham was happy to comment positively, stating, "LabLogic's service is always very good. They have been very flexible and accommodating with times and dates, which we really appreciate as a busy hospital department."
Find out more
You can learn more about the Hidex AMG by clicking the button below to speak with our product specialist directly and have a one-to-one guided session.