Hidex Sense at the University of Surrey
4 May 2022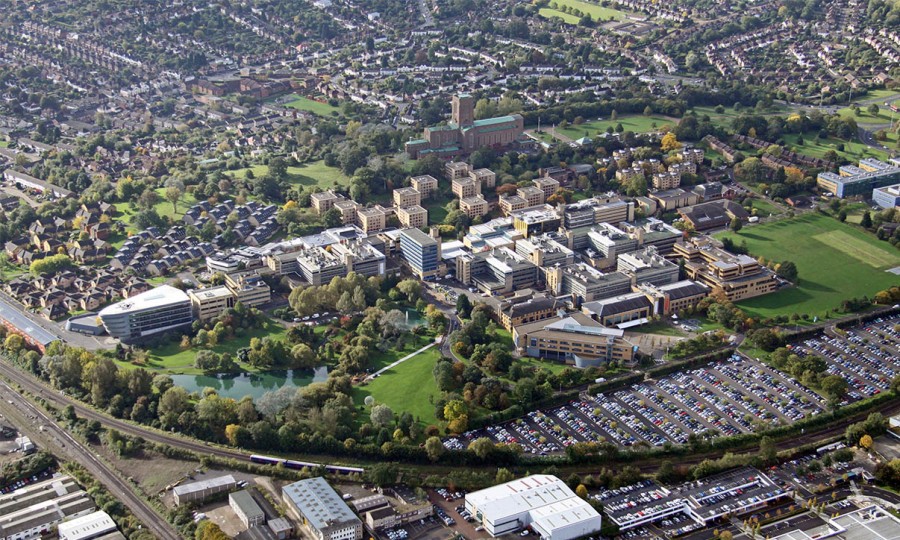 The University of Surrey's main campus in Guildford
Studying antimicrobial resistance in Mycobacterium tuberculosis
Jordan Pascoe is a first-year PhD student in the Faculty of Health and Medical Sciences at the University of Surrey. Jordan has been using the Hidex Sense multi-mode microplate reader to study antimicrobial resistance and how the metabolic state of bacteria may affect treatment efficacy, as part of wider research into tuberculosis.
By utilising filter technology for fluorescence, the Sense delivers optimal sensitivity and faster reading speeds than other monochromator-based microplate readers. It also features a spectrograph that can scan samples from 220-1000nm in less than a second, without compromising on sensitivity.
We spoke to Jordan to find out how he's been using the Sense in his research.
Testing antibiotic efficacy
Jordan explained, "We use fluorescent reporters to observe bacterial growth and use broth microdilution to test different concentrations of antibiotics to see if the bacteria is being inhibited. This allows us to take a measure of antibiotic efficacy. It's rudimentary work but it's useful and important to further research we intend to do in the future."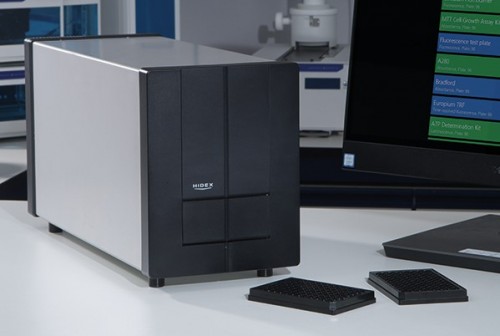 Working in a Containment Level 3 laboratory
Because Jordan's research involves tuberculosis, the Hidex Sense is situated in the faculty's Containment Level 3 laboratory (CL3). The Sense's compact size allows it to be used inside environmental safety cabinets, and its innovative optical filter wheel can hold up to 32 optical filters, eliminating the need to change filters frequently.
Jordan said, "The Hidex Sense is situated in an MSC III cabinet with the infectious agent, so it's handled and read in situ. I've used other plate readers in safety cabinets before, and the Hidex Sense is much more compact by comparison, which makes it a lot easier to use. As a plate reader, the Hidex is intuitive with everything where you would expect it to be, and its operation is straightforward."
Find out more
You can learn more about the Hidex Sense by clicking the button below to speak with our product specialist directly and have a one-to-one guided session.