QC solutions for Gallium-68 PET radiotracers
17 May 2022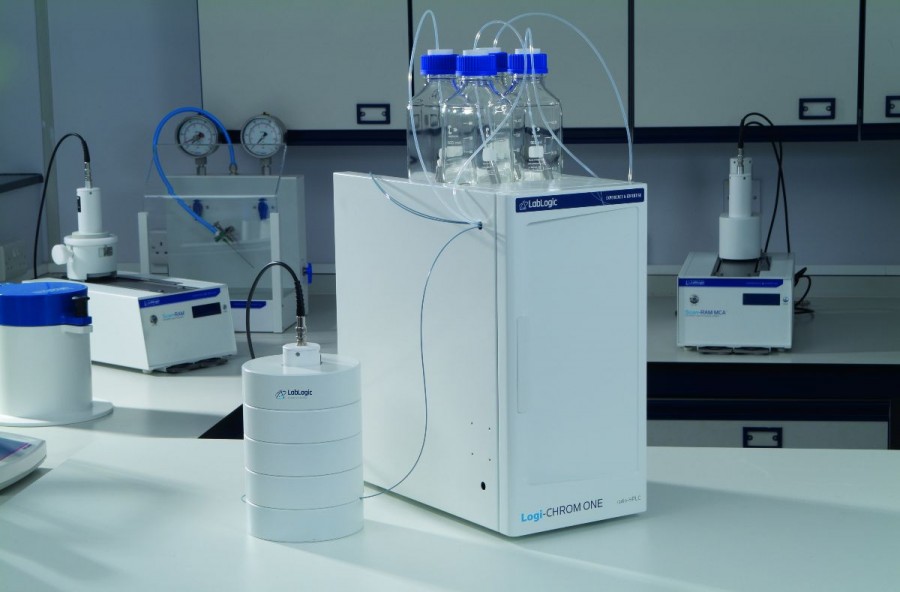 LabLogic's Logi-CHROM ONE integrated radio-HPLC stack
Are you working with 68Ga in your hospital radiopharmacy?
The rapid development of novel Gallium-68 PET radiotracers in recent years is quickly changing the field of radiopharmacy. LabLogic delivers a range of instruments for quality control and regulatory compliance in the manufacture of 68Ga radiopharmaceuticals.
Logi-CHROM ONE integrated all-in-one radio-HPLC system
Our new Logi-CHROM ONE integrated radio-HPLC system is purpose-built for hospital radiopharmacies. By combining proven HPLC modules into one compact column, it takes up half the bench space that separate components would. It is a plug-and-play solution for testing radiochemical purity and is designed to simplify HPLC analyses in the laboratory.
The radio-HPLC module is based on LabLogic's leading Flow-RAM detector, which allows users to choose from a range of different radiodetectors to suit all requirements. A gradient quaternary pump uses low-pressure mixing for UHPLC gradient formation and solvent blending from up to four solvents.
Ensuring GLP compliance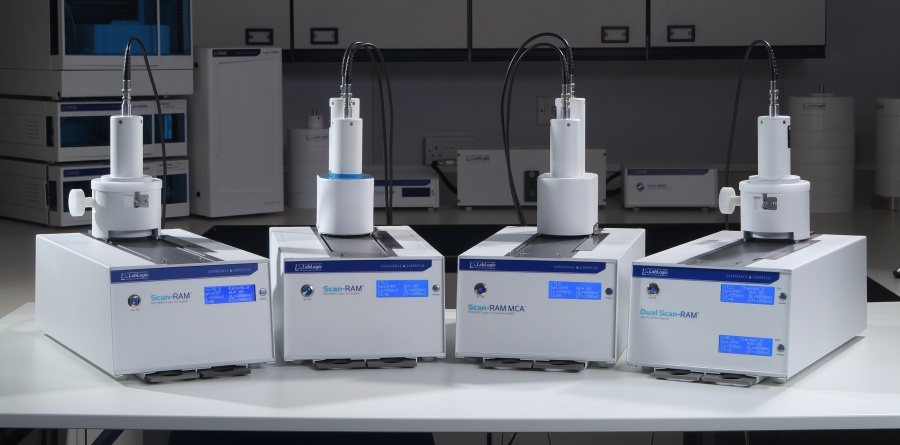 LabLogic's range of Scan-RAM radio-TLC scanners
Other LabLogic instruments used in the quality control of 68Ga PET radiotracers include the Spec-RAM gamma spectrometer for radionuclidic identity. It is an integrated high-performance detector and multichannel analyser for scintillation spectrometry.
Also available is the Scan-RAM radio-TLC scanner for radiochemical purity with a range of flexible configurations. These include a Duo PET & SPECT scanner that uses 1" Nal and Plastic Scintillation detectors simultaneously, a Dual scanner that combines a radio-TLC scanner and radio-HPLC detector together, and a Multichannel Analyser version.
All of LabLogic's radiopharmaceutical solutions are controlled by our Laura PET/SPECT software, which includes a range of tools to ensure data integrity and GLP compliance.
Find out more
You can learn more about LabLogic's range of 68Ga QC solutions by clicking the button below. Should you wish to see any of our instruments in action, we would be happy to provide a presentation or on-site demonstration.