Quantitative analysis of proteins and nucleic acids with samples as small as 2μL
7 February 2023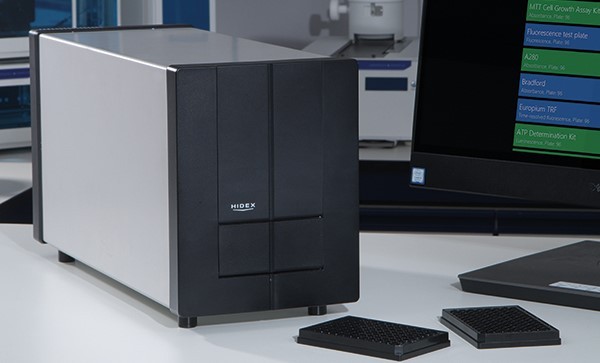 The Hidex Sense multimode microplate reader can analyse sixteen samples simultaneously in a matter of seconds
The Hidex Sense is a compact multimode plate reader that can perform quantitative analysis of proteins and nucleic acids. Using the Hidex μVolume plate, up to sixteen DNA, RNA, and protein quantification assays can be achieved using photometric measurement and sample volumes between 2-10μL. Absorbance measurement analysis can be performed with a single click using the Sense's software preformatted template.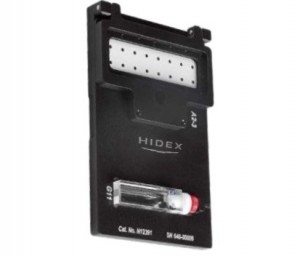 Simultaneous spectrophotometer readings
The μVolume plate also has space for a standard 10mm cuvette allowing for a broad range of life science applications, including molecular biology, therapeutics, and translational neuroscience. Other comparative instruments only allow the analysis of one sample at a time, meaning the Sense achieves much higher throughput. All cuvettes with standard dimensions and a stopper can be used and the plate has a layer of quartz, making it easy to clean with a single wipe.
Find out more
You can learn more about the Hidex Sense and μVolume plate by clicking the button below to request a guided demonstration with a product specialist.