LabLogic launch the new Scan-RAM 2 and Flow-RAM 2
11 September 2023
We are proud to launch a new generation of radiochromatography equipment, including a new range of Scan-RAM 2 and Flow-RAM 2 products
LabLogic's Managing Director Richard Brown said, "LabLogic's radiochromatography equipment has long been associated with compliance, flexibility, and performance. With installations spanning the globe, we are continuously driving innovation to enhance workflow efficiency and compliance standards. This new range of products represents a new era for radiochromatography products at LabLogic and we excited for what the future holds."
Improved performance
Bringing new detector technology to the radiochromatography market, Scan-RAM 2 delivers improved performance across the range of nuclear medicine applications. For radiochemical purity measurements of FDG, it has a proven 50% increase in counting efficiency. Equipped with Peltier temperature control, the detectors provide enhanced stability and consistent performance.
Improved usability
New cableless smart detectors are easier to use compared to traditional PMT detectors, with automatic detector detection and optimisation. The new quick start wizard in our Laura software makes it even easier to use for the operator, allowing for measurements to be completed in two simple clicks.
Increased functionality
The new Scan-RAM All-in-One model uniquely combines radio-TLC scanner, radio-HPLC detector and a gamma spectrometer in to one compact instrument, allowing users to perform radionuclidic identity and radiochemical purity tests on all radionuclides with high and low energies.
New, compact design
The new equipment has a sleek modern design and are more compact than ever before, saving valuable bench space without compromising on functionality.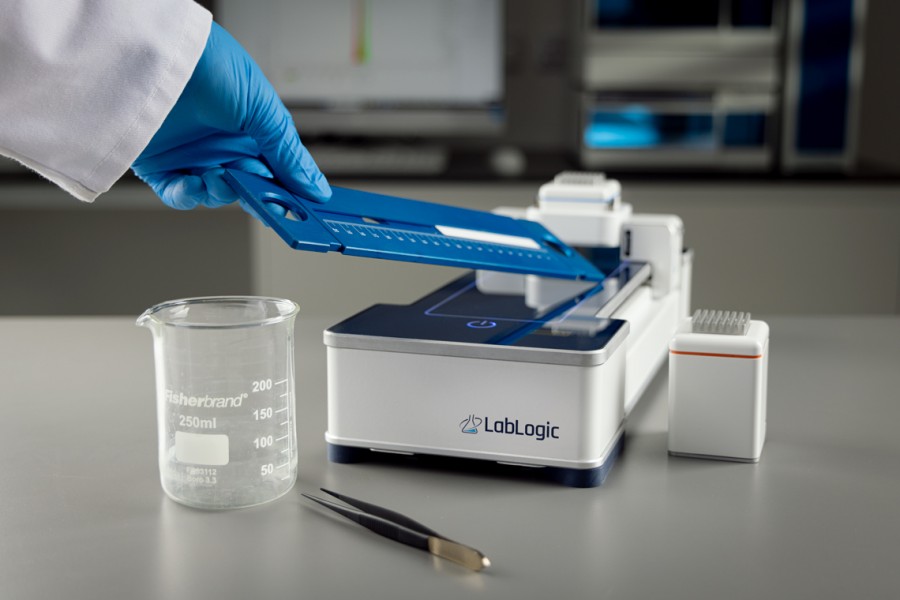 Find out more
You can learn more about the new Scan-RAM 2 and Flow-RAM 2 by clicking the button below to speak to a product specialist directly.