Sensitive gamma spectrometry for Ga-68
7 November 2023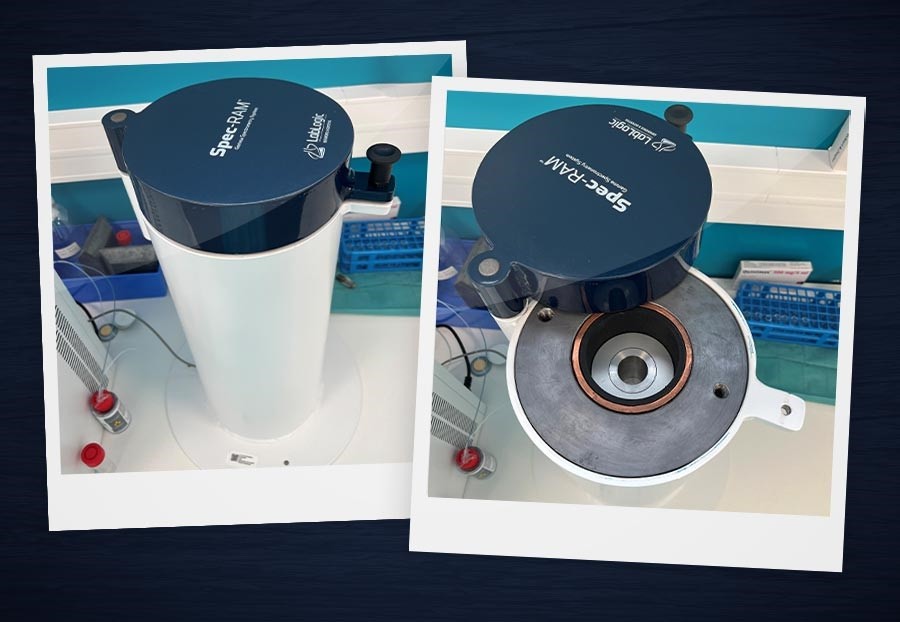 The Spec-RAM is used for Ga-68 preparations by Emmanuel Malek and his radiopharmacy team in Valenciennes' nuclear medicine department.
The Centre Hospitalier de Valenciennes has been using LabLogic's Spec-RAM to determine the radionuclidic identity of gamma-emitting radiopharmaceuticals
LabLogic's Spec-RAM gamma spectrometer has been successfully installed at the Centre Hospitalier de Valenciennes in France where it is being used in the quality control of radiopharmaceuticals labelled with gamma-emitting radionuclides, such as Iodine-123 and Technetium-99m for scintigraphy, and Fluorine-18 and Gallium-68 for PET scans.
Developed specifically for determining the radionuclidic identity and purity of PET and SPECT radiopharmaecuticals, the Spec-RAM is a cost-effective alternative to traditional HPGe detectors.
As a radiopharmacist at Valenciennes, Emmanuel Malek is responsible for the ordering, preparation, QC, and dispensing of radiopharmaceuticals. He and his team have been successfully using the Spec-RAM as part of their QC process, which was acquired to replace an aging well counter.
"… a really effective solution for determining the radionuclidic purity …"
Emmanuel said, "The Spec-RAM's small size and high sensitivity give us a really effective solution for determining the radionuclidic purity of our Ga-68 preparations. It has proven to be a perfect alternative to the well counter we previously used, and which urgently needed replacing; it was too bulky for use in our lab."
"It has also proven useful for our radiation protection requirements …"
Optimised for ambient temperature measurements and with a copper liner and lead shield to reduce background radiation, the Spec-RAM delivers excellent signal-to-noise ratio.
Emmanuel said, "The portable spectrometers we use don't have the sensitivity of the Spec-RAM and the influence of background noise is generally a problem when identifying sources or counting. Spec-RAM's extensive shielding reduces or eliminates this problem. It has also proven useful for our radiation protection requirements, such as searching for contamination in the department or checking the activity of our retention tanks before discharge."
One software solution for multiple instruments in the radiopharmacy QC laboratory
When considering a replacement for their well counter, the compatibility of LabLogic's Laura software with Valenciennes' existing instrumentation proved critical. Laura provides a complete solution for instrument control and data collection for HPLC, TLC, and gamma spectrometry. Using one software package for multiple instruments in the laboratory reduces the qualification and training workload.
"The choice of Spec-RAM was based on its technical characteristics, in particular its size, sensitivity, and energy resolution. But the decisive factor was Laura, which we were already using for HPLC and radiochromatography. This meant that we could use just one software for all our QC equipment, making it quick and easy for our teams to get to grips with. What's more, with a remote licence for Laura, I have access to all the acquisitions, whatever the equipment used, from a single software package."
Find out more
You can learn more about the Spec-RAM by clicking the button below to speak to a product specialist directly.