Liquid scintillation counter swap kept the customer happy
22 June 2011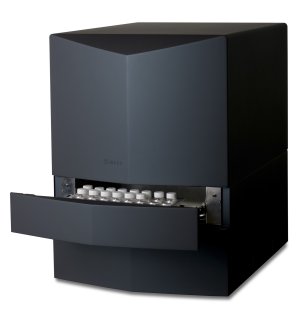 LabLogic's 300SL Triple to Double Coincidence Ratio Counter
When teething troubles with a new 300SL liquid scintillation counter at the University of Dundee proved difficult to eliminate, supplier LabLogic Systems didn't hesitate about replacing it with another.
'We were experiencing a problem with our 300SL that LabLogic's sales and service team were unable to replicate and resolve, despite two visits,' said Dr Alan Score of the University's Wellcome Trust Centre for Gene Regulation & Expression.
'In the circumstances we were impressed that the company was so willing to supply a replacement. The new 300SL has worked flawlessly, and when LabLogic identified the original problem they made modifications to prevent a recurrence.'
LabLogic sales executive Scott Baker gave the company's perspective. 'Problems in the period immediately after installation can arise with any instrument and they are usually easy to resolve,' he said, 'but this was one of the exceptions that prove the rule. The 300SL was malfunctioning - but not when we were watching it!'
'Persisting with trying to find the fault would have meant even more disruption to the Centre's work-load, so in the interests of long-term customer satisfaction (which is always our priority) we felt that replacement was the best option.'
Dr Score agrees. 'LabLogic's people worked hard to resolve the one issue we had with the 300SL and we have been very happy with their overall service,' he said. 'Since then they have even called in from time to time to check that all is well. We would be more than happy to recommend them.'
Three groups at the Centre use the 300SL to count 32P on an almost daily basis, and one also uses it every month to count tritium.
The Centre chose the 300SL for three reasons: its small footprint (only 50cm wide x 60cm deep x 65cm high); the Triple to Double Coincidence Ratio technology that eliminates the need for an internal radioactive source; and the easy-to-use operating software.