Washington University start to see the benefit of PETra
9 October 2014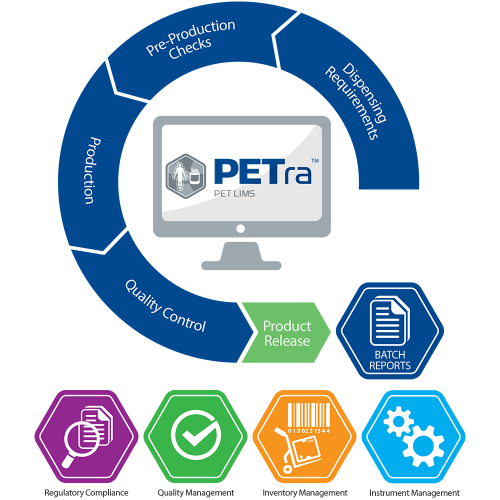 The Washington University School of Medicine is starting to see the benefits associated with implementing a PET LIMS system following the installation of PETra at their combined Nuclear Pharmacy and Radionuclide production facility.
The facility which produces a variety of radiopharmaceuticals for both internal and external use, now benefits from having an electronic information management system, reducing the likelihood of human error and improving workflow efficiency.
Sally Schwartz, Professor of Radiology, explained "PETra collects and stores all the relevant data electronically throughout the process. That in itself is a huge benefit to us, it's now simple to retrieve information for regulatory inspections or any other purpose."
"Most importantly though PETra allows us to control our inventory, produce and test our PET drugs whilst compiling all the necessary information into an appropriate report. The benefit of doing this and having PETra collect data automatically from a range of equipment, is that it significantly reduces the likelihood of human error."
Sally also commented on Washington University's positive experience working with LabLogic "We feel they are a great group to work with. They have ensured PETra is configured to suit our needs - following various requests - and they have worked diligently alongside us to establish the preparation of the Dilute FDG batch which is required for the initial delivery to the clinic."