Tracer-QC concept awarded significant FDA funding
8 March 2016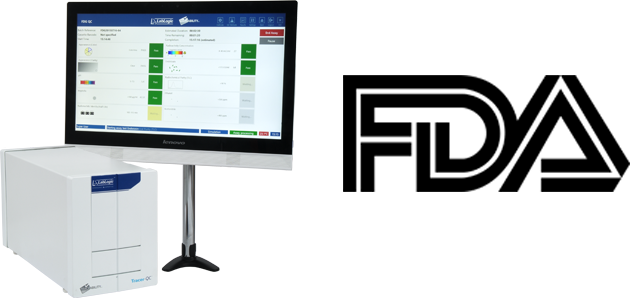 The FDA has recently awarded funding of $1.8M to Trace-Ability and LabLogic Systems, to support the optimization and validation of the Tracer-QC system. The Tracer-QC is a radical new concept, set to change quality control of PET radiopharmaceuticals as we now know it.
The goal of the funding awarded by the FDA (1U01FD005517-01) is to support emerging manufacturing technology in the pharmaceutical sector. In being awarded this funding, LabLogic and Trace-Ability have clearly demonstrated in early phase trials that the Tracer-QC system meets the funding criteria of having "the potential to modernize the pharmaceutical manufacturing body of knowledge to support more robust, predictable, and/or cost-effective processes".
Elvir Zahirovic from Lablogic Systems said "Receiving such significant funding from the FDA endorses our belief that the current QC processes for PET production need modernization and a new approach.
The technology developed by Trace-Ability will potentially remove many of the limitations and risks we see in PET QC today. LabLogic's experience in developing and validating products within highly regulated environments is proving to be a winning partnership with Trace-Ability"
Arkadij Elizarov from Trace-Ability said "We are delighted to receive this funding from the FDA. It significantly increases our resources here at Trace-Ability and this allows us to accelerate the availability of the Tracer-QC.
We are now working tirelessly with our test sites to validate the system and bring it to market as soon as possible".
The Tracer-QC will be on show at the SNMMI in San Diego in June 2016. To get a guided tour of the system by a Tracer-QC product specialist please click here to book an appointment at the booth.