A new release of Laura v4.2.11.129 is now available
19 May 2016
In this release functionality has been added for evaluation and data analysis. Additional instruments and instrument modules are now supported and functionality added to the add batch, instrument status and auto sampler control utilities. As always the full list of changes is available via the software release notes, however a few of the more interesting additions and changes are highlighted in this document.
Added Instrument Support

Waters ACQUITY Arc system now supported
In this new release support has been added for the Waters ACQUITY Arc system. The FTN-R (Sample Manager Flow Through Needle-R) and QSM-R (Quaternary Solvent Manager) modules are also supported in this release. This further enhances the support of Waters systems in Laura and should help us support users as they move forward in the new UPLC techniques.

Additional Agilent systems now supported
As part of the ongoing commitment to Agilent support in Laura the Agilent LC 1220 (G 4294B) with G4285B Diode Array Detector is now supported. As with the Waters systems this now gives Laura users even more flexibility when choosing their HPLC system.
For users with the Agilent Fluorescence detectors additional functionality is available to control the lamp mode.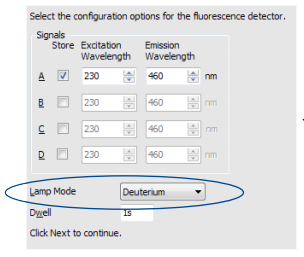 Functionality has also been added to support the Agilent fraction collectors so that peak detection can be used to trigger the fraction collector. This function can now be used on either the radio or UV channel.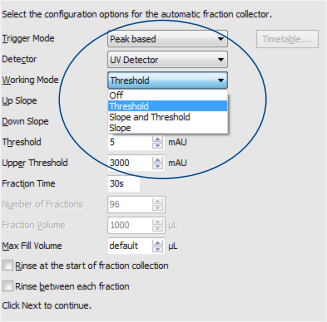 Other Added Features and Enhancements
Functionality has been added to the Find Search tool to make it easier for users to locate data.
A preview of the gradient is now available in the File Import function.
An extra audit function has been added so that "File \ Save as" can be used to keep a track of the history of a measurement or evaluation.