LSC Minimised and Automated on the Hidex Sense Multi-mode Microplate Reader
6 March 2018
Welcome to the Hidex Sense Newsletter. In this issue we will be looking at the Sense's unique capability of performing Liquid Scintillation Counting (LSC). The Sense is a multimode microplate reader that also has the exclusive option of performing LSC as well as all other technologies on the same platform. Read on and watch the video above to find out more.
Why Liquid Scintillation Counting on Microplates?
LSC has been used for many years on a wide range of experiments but more recently it has been developed for use on microplates. This has made experiments more efficient by having higher throughput, reduced handling and lower reagent usage.
The Hidex Sense multi-mode microplate reader is the only plate reader on the market that is able to perform LSC as well as all other technologies on one single platform. Not only does this mean that the Sense combines two instruments in one but because the Sense is only 20cm wide, space used up in the lab is significantly reduced.
LSC Fully Automated with the K Biosystems Stacker
The standalone Hidex Sense is a manual instrument perfect for low-medium throughput. However, with ever increasing demands on laboratories the Sense has now been incorporated with the Scorpion Stacker from K Biosystems to produce results automatically and with high-throughput.
The smart combination of a gripper arm with drop down magazines offers user convenience, robustness and safe microplate handling.
The complete system footprint of the Sense and the Scorpion is only 62 cm in width and 70 cm in depth.
With many discontinuations of systems with comparable capabilities the Hidex Sense combined with the Scorpion makes the perfect replacement system for doing radioactive assays at high-throughput.
Direct Luminescence Microplate Reading
The Hidex Sense can also be used as a luminescence microplate reader. To perform this, the PMT that is used for LSC manoeuvres into position and lowers down to press against the microplate.
This captures the emitted light in its entirety which reduces cross-talk and produces results at 10x the sensitivity of standard luminescence.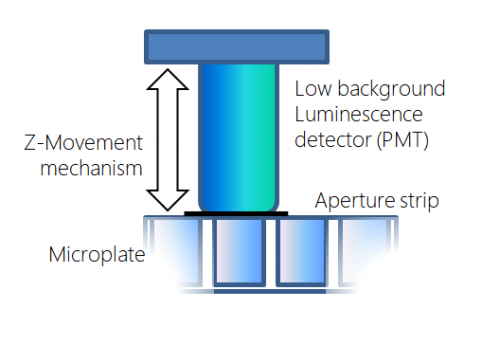 New Features - Time Resolved LSC and Eppendorf Adaptors
Time-resolved LSC is a new feature on the Hidex Sense that increases the signal to noise ratio at the cost of sensitivity. This focused application allows users to continue reading on solid scintillator plates with a good signal to noise ratio.
To analyse larger volumes with scintillation counting there is now an Eppendorf Tube adaptor available for Hidex Sense. This allows up to 6 Eppendorf tubes to be read at one time.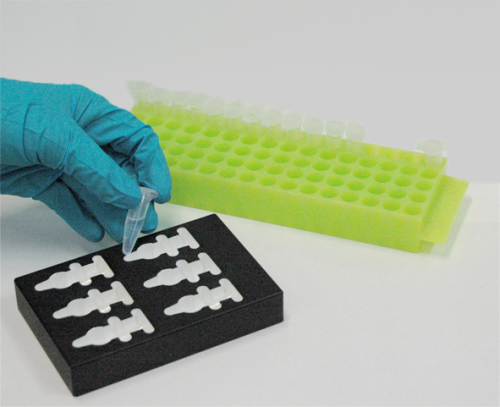 Find out more about the Hidex Sense multi-mode luminescence reader and contact us to make an enquiry.